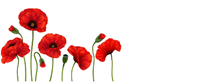 Shape the Future of Australia
---
Leaving a Gift in your Will
"The General Sir John Monash Foundation is a worthy beneficiary in your Will. I have the utmost faith in them to manage the funds entrusted to them, providing the best possible post-graduate education for the Foundation's selected future leaders, honouring the name and legacy of one of Australia's greatest – General Sir John Monash."
– Jill Nes CA & CEO of BMF Wealth, 2021
"It is very special to us as a family to continue the connection that Tim had with the General Sir John Monash Foundation and particularly with the Scholarship alumni. Tim was passionate about the need for a truly Australian leadership program that highlighted innovation, excellence and education. Each time he attended a Foundation event, he was inspired by the people he met and the conversations he had with applicants, recipients and the dedicated team that made it all happen. Hence his desire to leave a legacy that supports this vital work for the future."
– Judy, Harrison and Dominic Fischer, 2020
The General Sir John Monash Foundation is grateful for the generosity and foresight of those who choose to make a bequest in their Will. Bequests are a vital source of support for the Foundation and enable us to continue our mission of supporting outstanding leaders and researchers.
Individual and family bequests to the Foundation ensure a unique and invaluable legacy to the future prosperity of Australia, creating a lasting impact on the lives of young Australians and our communities.
General Sir John Monash is celebrated as a civil engineer, an accomplished soldier known for his innovative tactics and leadership, a prominent businessman and community leader. As his memory is celebrated through the General Sir John Monash Foundation, so too can your legacy change the lives of Australians for generations to come.
We understand that making a bequest is a personal decision and one that should be made in consultation with your family and legal advisor. If you would like more information about making a bequest to the Foundation, or as a donor how you can participate in our community, please do not hesitate to contact us on +61 3 9620 2428 for a confidential discussion or to arrange a personal meeting. Our experienced team is here to assist you.
Advising us of your decision to make a gift to the General Sir John Monash Foundation in your Will greatly assists us in planning for the future. It also provides us with an opportunity to discuss with you how you would like to support used. We would like to acknowledge your decision in including the foundation in your legacy, but understand and respect any wish for anonymity.
Thank you for considering a bequest to the General Sir John Monash Foundation. Your support will help us to continue to make a difference in the lives of talented Australians.
For further information about leaving a bequest, please download our brochure: A gift in your Will
For information on how to leave a gift in your Will please download our guide: How to include a gift in your Will
---
If you are considering leaving a gift in your Will, or would like to establish a Scholarship in your name, please contact our CEO Annemarie Rolls for a confidential discussion on
M:+ 61 3 9620 2428 E: ceo@johnmonash.com.