Recipients of the John Monash Scholarships are recognised as John Monash Scholars. 165 Scholars have been selected to date, all of whom possess significant leadership potential, are outstanding in their chosen fields and aspire to make the world a better place. John Monash Scholars are already demonstrating their value by contributing to Australia's future as scientists, academics and business people, as well as contributors to policy in key areas such as water, health and Indigenous affairs.

John Monash Scholars 2018
William Witheridge
Commonwealth Bank of Australia
John Monash Scholar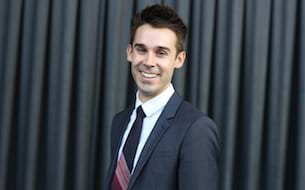 PHD IN ECONOMICS
NEW YORK UNIVERSITY
Will holds a Bachelor of Economics with First Class Honours, a Bachelor of Commerce and a Master of Economics from the Australian National University. He is undertaking a PhD in Economics with a special interest in macroeconomic policy. He worked for the OECD Chief Economist conducting research on global economic challenges and policy recommendations for the G20. He was previously an economic policy adviser in the Australian Government Department of the Prime Minister and Cabinet, including for Australia's G20 Presidency in 2014. Will is passionate about improving Australian economic policy particularly through taxation reform and aims to be a senior economic adviser to Government.
Dr Kevin Tan
Susan and Isaac Wakil
John Monash Scholar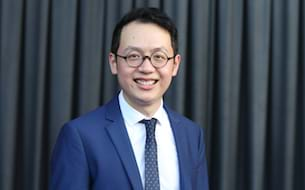 MASTER OF BUSINESS ADMINISTRATION AND INNOVATION IN HEALTHCARE
COPENHAGEN BUSINESS SCHOOL
Kevin completed his medical degree and holds an MBBS (Hons)/BMedSc from the University of Melbourne. He was also recently awarded a Master of Public Health through the University of Sydney, and spent a semester at Lund University, Sweden. He currently works as an advanced trainee and Chief Radiation Oncology Registrar at the Victorian Comprehensive Cancer Centre, the largest cancer hospital in Australia. During his training, Kevin developed an interest in cancer survivorship. While over 1 million Australians are living with or beyond their cancer diagnosis, many survivors continue to face unmet needs. These include elderly patients and long term survivors of childhood malignancies. At Copenhagen, Kevin will combine his medical knowledge with skills in economics, policy, innovation and design to tackle this public health challenge.
Ahmad Shah Idil
Australian Universities'
John Monash Scholar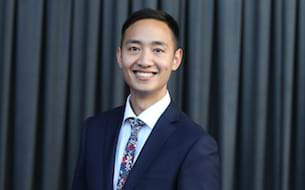 PHD IN MEDICAL PHYSICS AND BIOMEDICAL ENGINEERING
UNIVERSITY COLLEGE LONDON
Ahmad has a Bachelor of Engineering in Mechatronics with First Class Honours and a Bachelor of Arts with Honours in Linguistics from the University of New South Wales. He is currently a biomedical engineer with University College London, where he is designing the world's first optogenetic cortical implant for the treatment of focal epilepsy. Prior to this, he worked with Bionic Vision Australia, the $50 million Australian research consortium developing a bionic eye. Through his PhD research Ahmad will continue to develop neural implant technologies to treat neurological medical conditions.
Brighid Sammon
Susan and Isaac Wakil Foundation
John Monash Scholar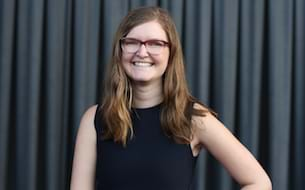 MASTER OF SCIENCE (URBAN MANAGEMENT AND DEVELOPMENT)
ERASMUS UNIVERSITY ROTTERDAM
Brighid is passionate about inclusive and equitable cities. Through her volunteering, advocacy and promotion of the planning profession she hopes to shed light on the need for diversity in decision making and how this could reframe the way we see and shape our cities. Through her work for not-for-profit organisations, universities, local government and the private sector Brighid is developing an approach to her work that she hopes will see more cross-collaboration between different built environment disciplines.
Heather Muir
ANZAC Centenary John Monash Scholar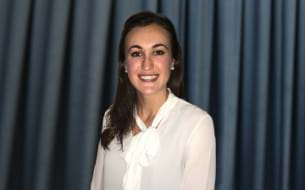 PHD IN SCIENTIFIC COMPUTING
UNIVERSITY OF CAMBRIDGE
Heather has a Bachelor of Mechanical and Aerospace Engineering with Honours from the University of Queensland and graduated as Valedictorian. She has worked in engineering consulting, STEM education research and is currently doing an MPhil at the University of Cambridge. She will undertake her PhD at the Cambridge Centre for Scientific Computing, which is developing world leading computational methodologies across the sciences and collaborations between industry and research. Heather is also particularly committed to developing science teaching in Australia.
Sonia Loudon
Helen and Michael Gannon
John Monash Scholar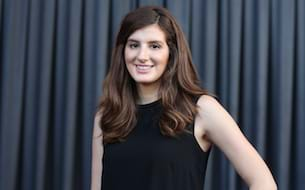 MASTER OF EDUCATION POLICY AND MANAGEMENT
HARVARD UNIVERSITY
Sonia has a Bachelor of Laws with First Class Honours and a Bachelor of Science from the Australian National University and a Postgraduate Diploma in Teaching from the University of Melbourne. She is a Leading Teacher and Head of Science in a multi-campus secondary school in Epping, Victoria. She was listed by the Australian Financial Review as a Woman of Influence in 2016 for her contribution to STEM education and her ongoing work with Boundless, a social enterprise that provides outer suburban and regional students with access to professional work experience placements. Her studies will help her develop a model for effective education in disadvantaged communities. Sonia's goal is to reverse the widening inequality and segregation in the Australian school system.
Louis Klee
Australian Cultural
John Monash Scholar

PHD IN LITERATURE
UNIVERSITY OF CAMBRIDGE
Louis has a Bachelor of Philosophy with Honours from the Australian National University, a Master of Fine Art in Writing for Performance from the University of Melbourne, and a Master of Philosophy from Cambridge University. He is an established playwright, poet and critic. At Cambridge he will specialise in the prose fiction of W.G Sebald. After the completion of his postgraduate study, Louis will contribute to Australian cultural life through an academic career and a life of public writing and criticism
Marianne Haines
Origin Foundation
John Monash Scholar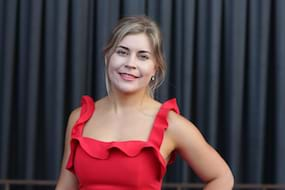 PHD IN GEOSCIENCE
UNIVERSITY OF CALGARY
Marianne has a Bachelor of Biological Science majoring in Microbiology and Biochemistry from La Trobe University with Honours. At the University of Calgary, she will specialise in energy bioengineering and photobioreactor technology. Her particular focus is on developing systems which harness the versatility of microorganisms to create sustainable closed loop processes. Currently she works as part of a team scaling up algal cultivation to produce a new source of sustainable energy. Marianne believes that effective science communication and engagement are critical to inspiring our next generation of scientists, especially young women who are underrepresented in STEM fields. Marianne has addressed this concern as founder and president of the La Trobe University Microbiology Society and as a Science Communicator, running both high school and primary school based programs. Marianne plans to work at the intersection of industry and academia.
Major Nathan Johnson
Pratt Foundation
Commemorative Defence AAA
John Monash Scholar
PHD IN ELECTRONIC AND CYBER WARFARE, ARIZONA STATE UNIVERSITY
Nathan is a military officer with a Bachelor of Science from the University of New South Wales and Master of Science in Military Electrical Systems Engineering from Cranfield University, UK. Nathan served in Special Operations Command in Afghanistan, lead multinational United Nations forces in South Sudan and provided technical support to the Australian Defence Force's counter terrorism unit in Sydney. He is Project Manager for Army Headquarters in Canberra, leading a project to procure new Electronic Warfare technology for the Army. Nathan will research Cyber security as part of his PhD and anticipates a future leading the technical development of Cyber and Electronic technology for the Army.
Steven Ettema
Woodside John Monash Scholar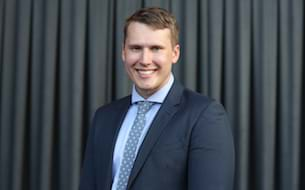 DPHIL IN ENGINEERING SCIENCE
UNIVERSITY OF OXFORD
Steven has a Bachelor of Civil Engineering with first class Honours from the University of Queensland. He works as a numerical modeler and coastal engineer at BMT Group (an engineering science and technology consultancy), providing engineering and scientific services on a range of projects. This has included modeling a wide variety of coastal systems to improve environmental outcomes, such as developing numerical models for how turtle hatchlings interact with the environment. Steven's research at Oxford will focus on improvements to tidal and wind turbines by applying principles used in the aerospace industry. Steven aims to inform energy policy and further develop renewable energy technologies in Australia.
Jordan English
Zelman Cowen John Monash Scholar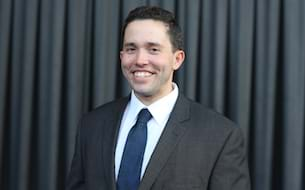 BACHELOR OF CIVIL LAWS
UNIVERSITY OF OXFORD
Jordan has a Bachelor of Laws with first class Honours and the University Medal in Law and a Bachelor of Commerce from the University of Queensland. He is currently an Associate to Justice Edelman of the High Court of Australia. He has experience and interest in anti-bribery, anti-corruption and anti-money laundering laws. As an Indigenous Australian, Jordan is committed to increasing Indigenous representation in the law, being a role model for other Indigenous Australians and positively influencing the perspectives of non-Indigenous Australians.
Amy Dennison
Woodside John Monash Scholar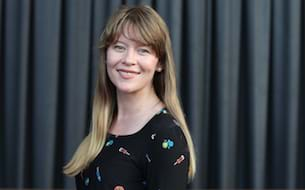 MASTER OF LAW
UNIVERSITY OF CALIFORNIA , BERKELEY
Amy has a Bachelor of Engineering with first class Honours, a University Medal and a Bachelor of Laws from the University of New South Wales. She has a Master of Laws with a University Medal from the Centre for Energy, Petroleum, Mineral Law and Policy at the University of Dundee, UK. She is Director Legislation and Policy in the Northern Territory Government and a visiting Lecturer at Charles Darwin University Law School. Amy will specialise in energy and environmental policy to contribute to the development and implementation of policy and regulation in the Northern Territory.
Felix Donovan
Roden Cutler NSW John Monash Scholar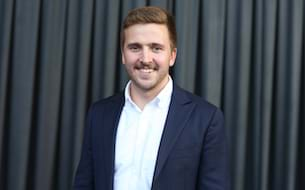 MASTER OF PUBLIC POLICY
OXFORD UNIVERSITY
Felix has a Bachelor of Arts with Honours and the University Medal in Government from the University of Sydney. While at university Felix coordinated the academic assistance program at Matraville High School and was a Director of Communications for the G20 Young Entrepreneurs Alliance Summit. He works in the NSW State Department of Education as the Manager of Data and Insight, developing evidence-based early childhood education policy. His study at Oxford University will enable him to lead education policy in the future.
Emma Dale
Chairman's Circle John Monash Scholar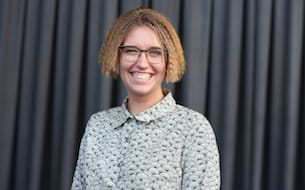 DPHIL IN ZOOLOGY
UNIVERSITY OF OXFORD
Emma has a Bachelor of Science in Ecology and Conservation with Honours and a University Medal from Griffith University. After working with endangered Red Pandas in Nepal, Emma founded the Red Panda Trust, a conservation venture. She then worked as an ecologist for the Zoological Society of London in Mongolia for fourteen months. At Oxford she will study the behavioural ecology of carnivores with a focus on conservation and preservation. Emma plans to return to Australia to lead research initiatives to protect Australia's carnivores, including the Tasmanian Devil and Spotted-tail Quolls. These native Australian animals play a vital role in Australia's food chains and their extinction would unbalance supporting populations with serious implications for Australian ecology.
Ryan Carters
Roth/Segal
John Monash Harvard Scholar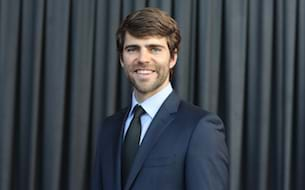 MASTER OF PUBLIC POLICY
JOHN F. KENNEDY SCHOOL OF GOVERNMENT
HARVARD UNIVERSITY
Ryan was an award-winning professional cricketer who left the sport to focus on his degree in economics and politics at the University of Sydney and leadership of the charity he founded, Batting for Change. This charity supports opportunities in higher education for young women living in poverty in developing, cricket-playing nations. Ryan has worked as a consultant to both state and federal governments on education and innovation policy in Australia. Ryan's postgraduate study will focus on policy responses to confront rising economic inequality and persistent gender inequality. Through a career in policy and public service, Ryan hopes to contribute to improved opportunities for women and for Australians from low socioeconomic backgrounds, including in education, in employment, and in leadership.
James Campbell
Victorian Government John Monash Scholar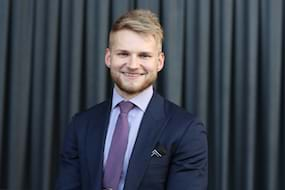 MASTER OF LAWS IN
PUBLIC INTEREST AND SOCIAL JUSTICE
UNIVERSITY OF CALIFORNIA, BERKELEY
James holds a Bachelor of Arts and Bachelor of Laws with First Class Honours and the University Medal from Monash University, and was awarded the Supreme Court Prize. James has a passionate commitment to community development, law reform and policy advocacy for the most vulnerable and least visible members of the Australian community. He has worked and volunteered as a crisis intervention and community support worker, in family violence, and community law. At Berkeley, James will specialise in Public Interest & Social Justice Law. He will examine how the Australian community legal sector can harness new technologies to provide access to justice for Australians most in need. James has significant leadership experience as Convenor and Chairperson of the LGBTIQ youth organisation, Minus18.
Amy Burton
Zelman Cowen John Monash Scholar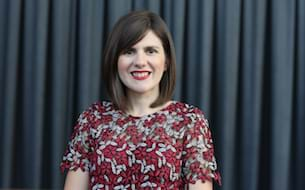 MASTER OF LAWS
GEORGETOWN UNIVERSITY
Amy has a Bachelor of Arts with Honours and Bachelor of Laws with Honours from Monash University. She works at Salvos Legal Humanitarian and was recently announced as the 2017 Pro Bono Lawyer of the Year at the Women in Law Awards. At Georgetown University she will research the growing use of social enterprise law firms to improve access to justice for individuals who are not eligible for legal aid but cannot afford a private lawyer. Amy then plans to develop and launch a similar program in Australia, which she hopes will also increase employment opportunities for graduate lawyers who aspire to work in humanitarian law.
Nicola Bilton
BHP John Monash Scholar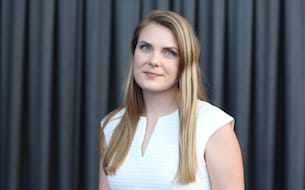 PHD IN QUANTUM PHYSICS
IMPERIAL COLLEGE LONDON
Nicola has a Bachelor of Science with Honours in Laser physics and Technology from the University of Adelaide and was awarded the University Medal. At Imperial College she will work on the development of a cutting-edge quantum accelerometer, a component of next generation navigational systems. She intends to return to her current employer, Defence Science and Technology Group, to use quantum sensing technologies in next generation technology.