From the field: Anna Rakoczy
2011 John Monash Scholar Anna Rakoczy is the co-founder of Homemade Cooking, which educates and empowers people to better health and nutrition. Here she tells the story of her transition from award winning Lawyer to social impact entrepreneur.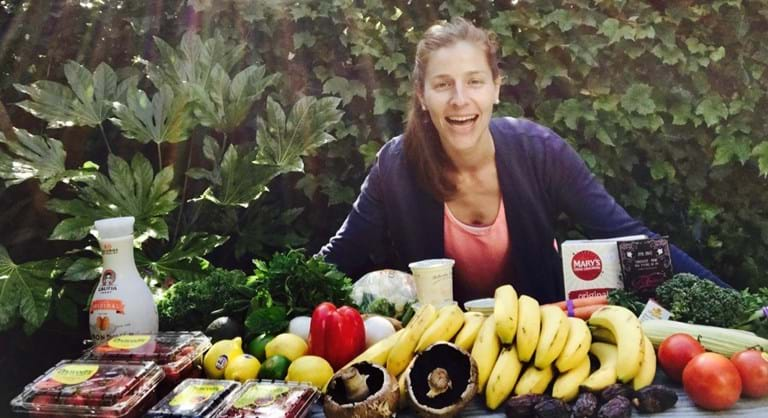 My Monash Scholarship is the Number 1 biggest thing that allowed me to make this transition - and I will be grateful for the rest of my life for the opportunity it provided! When I moved to the States to study a Masters in Law at UC Berkeley, I didn't know exactly what I wanted to do, but I knew I wanted to do something with a social impact and find my true passion.
I took a course in Social Entrepreneurship and learnt about business for social good and I was hooked! When I had an opportunity to study a Masters at Stanford the following year in 2013, I took as many courses as I could in the business school, and met my Co-Founder, a Stanford MD / MBA, and together we started working on an easy, joyful & sustainable way to empower people to eat better to achieve their ideal weight & health - and so Homemade Cooking was born! The following year we were accepted into Stanford's most competitive & rigorous start-up incubator, Start X (we were the only all-female team in our group), and subsequently raised a round of funding from Sillicon Valley Investors.
Nearly 5 years later, Homemade Cooking is a fully online program that empowers our members to take back control of their health - and their weight - with a new way of cooking & eating that's easy, fast & fun. So far, we have empowered our Members to cook over 60,000 meals, to lose tens of thousands of pounds, and have reversed high blood sugars, blood pressure & cholesterol.
Without the Monash Scholarship, I could never have gotten here - I could never have taken that first step, to branch out of my career in law, come study in the United States, and discover this path that changed my life forever. Furthermore, support from the Monash Scholars Community is amazing - everyone from the people on the selection committees, to the board of directors, to the team running the show, and of course the scholars themselves truly embody a spirit of innovation, inclusivity and passion.
Right now Homemade Cooking serves members across the United States, and since we are fully online, we can serve anybody around the world - and that is so exciting. I can't wait to bring the model to Australia, because Australia is close behind the United States in suffering from lifestyle diseases like diabetes, high blood pressure & cholesterol. And Homemade Cooking is a simple proven solution - we have worked with Stanford Hospitals and 7 medical clinics have referred patients to us.
Find out more about Anna and Homemade Cooking here.
---
About Anna Rakoczy
Anna Rakoczy is the founder of Homemade Method, an online program which helps women reduce high blood sugars, pressure & cholesterol - and lose weight - with a new way of cooking and eating. Anna has Masters Degrees from Stanford & UC Berkeley, was Australian Young Lawyer of the Year in 2008 and was a John Monash Scholar and a Fulbright Scholar. To date, Homemade Method, has served tens of thousands of Members and community and helped them lose tens of thousands of pounds, reverse high blood numbers and get off medications.