---
Peace – A Cantata For John Monash
---
We encourage the General Sir John Monash Foundation community to support More Than Opera, a not-for-profit company using the power of opera as a source for well being and inspiration in the Australian Community. Their upcoming musical production on the life of John Monash opens on the 9th of September at Hamer Hall.
Let There Be Peace – A Cantata for John Monash, is an ode to the life of a great man and his profound effect on our nation. The concert is perfectly timed with the commemorations of WW1 battles at the Melbourne Shrine of Remembrance and the upcoming 100th anniversary of the battle of Amiens, a battle decisively won by John Monash.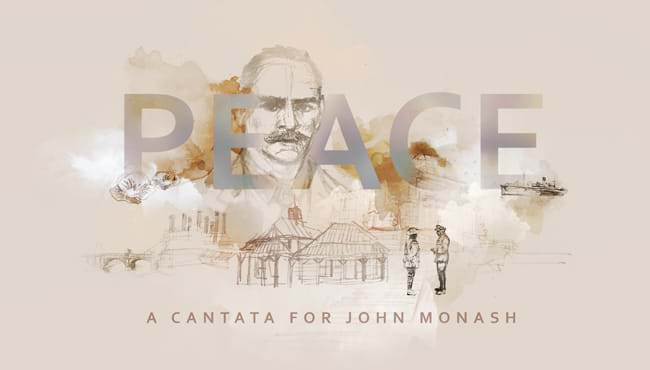 Presented by More Than Opera, composed by David Cram and written by Kevin O'Flaherty PEACE is the first musical work to tell the story of the great John Monash's life.
PEACE features four soloists, baritone Michael Laloum, soprano Lisa Anne Robison, mezzo-soprano Kristen Leich and bass Eddie Miluaumaseali'i.
PEACE will premiering at the Arts Centre Melbourne on the 9th of September, 6.30pm. For further information about the show and to purchase tickets, click here .