Winter Newsletter 2019
From the desk of CEO, Annemarie Rolls

Greetings,
Welcome to our Winter newsletter and I hope those of you in the Southern Hemisphere have been keeping warm and those in the North enjoying the warmth. It has been a very exciting few weeks for us here at HQ and we have happy news.
We began the new financial year in our new and very fabulous offices. Definitely the best move I have ever had – we are still in the gorgeous heritage listed Bennelong House but have moved from the Ground Floor up to the 2nd. We have a stunning outlook through four large windows onto the plane trees of Queen Street, a third more space than we had downstairs, a separate meeting room which was badly needed and open space. We are sharing the floor with the Bennelong Foundation and it is to them we have to say a huge thank you! This move has been made possible by the generosity of the Bennelong Foundation who have given us the space pro bono. We are most grateful and so happy in our new home.
The happy move was followed by the announcement, on the opening day of Parliament by the Prime Minister. Paying tribute to the late, legendary Labor Prime Minister Bob Hawke, Scott Morrison announced the government will provide $5M to the General Sir John Monash Foundation to fund a perpetual scholarship in honour of this much-loved leader. The Bob Hawke John Monash Scholarship will ensure support for Scholars to study overseas for up to 3 years in perpetuity. A fitting legacy for a man whose charismatic leadership is admired across all political persuasions and we are proud to have been entrusted with its stewardship. See the Media Release here.
Applications for the 2020 Scholarships will close in a short while – midnight 14th July and we are looking forward to discovering who has applied and learning about these talented potential John Monash Scholars.. The selection season is upon us and as always it is the busiest period in our calendar but also one we dive into with anticipation, knowing how inspiring it will be. We look forward to sharing the outcomes of the selection in due course.
Enjoy the news that follows and as always do stay in touch and best wishes,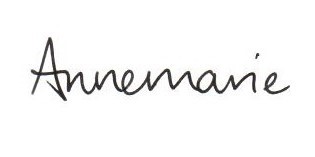 Diary Dates
July 14th 2019, 11:59pm (AEST)
Applications close for the 2020 John Monash Scholarships
August 26th 2019
Luncheon for Foundation Members at Parliament House Melbourne
September 18th 2019
John Monash Oration and Dinner, hosted by the Commonwealth Bank in Sydney.
The Oration will be delivered by The Hon. Julia Gillard AC on the topic 'Beyond Confidence and Charisma – What will be required to lead in the future?' and the response will be given by 2017 Roden Cutler NSW John Monash Scholar, Dr Martin Seneviratne.
December 16th - 17th 2019
John Monash Scholars' Global Symposium, hosted by The University of Melbourne.
---
The Foundation welcomes the Governor of New South Wales as Patron

---
We were delighted to receive official confirmation from Government House Sydney informing us that Her Excellency the Honourable Margaret Beazley AO QC, Governor of New South Wales, has accepted the role of Patron for the Foundation. We warmly welcome Her Excellency to the Foundation and look forward to working together in the years ahead.
We sincerely thank His Excellency the Honourable David Hurley AC, DSC (Ret'd), for his patronage and dedication to the Foundation during his term in office as Governor of New South Wales.
John Monash Scholars in the News
John Monash Scholars receive great media coverage and produce a large number of publications, work and research which the Foundation communicates to its followers via the following channels: our Website, LinkedIn, Facebook, Twitter and YouTube. We encourage you to follow us on these platforms so you can keep up with their prolific work and achievements.
In case you have missed it, here are just a few highlights from the last quarter.
---
2017 Scholar Catherine Richards nominated for McKinsey Next Generation Women Leaders

Photo: 2017 Origin Foundation John Monash Scholar Catherine Richards speaking in Paris (Credit: McKinsey)
Congratulations to 2017 Origin Foundation John Monash Scholar, Catherine Richards, who has been selected as one of the McKinsey Next Generation Women Leaders for 2019. In May, Catherine attended a three-day live-in programme, hosted at Château de Rochefort in Paris, alongside 100 women leaders and McKinsey faculty from around the world.
"We spent an unforgettable three days focused on leadership, problem-solving, diversity and forging friendships. It was an honour to meet and learn from such a diverse and inspiring group of people working across different professions; including those implementing projects on the ground in developing countries, driving disruptive technology and medical innovation, and guiding policy in the UK Prime Minister's Office and Cabinet – just to name a few. The takeaways certainly lived up to the tagline — Be inspired. Make a difference. Take the lead."
Composing on the road - Michael Grebla, 2016 Zelman Cowen John Monash Scholar

Photo: Michael Grebla
Inspired by great success last summer at the Zodiac Festival in Valdeblore, France when his composition Sfidare was premiered in Nice and won 'best composition', Michael has embarked on a composition tour. He will compose for and participate in festivals on the East Coast of the US from North Carolina through Connecticut to Maine. His work includes a piece for String Quartet, Mixed Quartet and Piano Trio and he will also do an arrangement of Sfidare for string orchestra.
"Being invited to participate in these music festivals is validating and complimentary as the competition is fierce. These festivals are vital for gaining exposure for your new works which will be played by accomplished and talented musicians who are also trying to show their best musicianship. But it is hard work because time for composition is frighteningly brief, expectations are high and there is lots of luck involved in terms of who you get performing your piece, the quality of the sound in the space and if the right people are in the audience. I've been fortunate to be very lucky this far. Oh and it is really expensive too! Festival participants pay to play – or have their piece performed".
You can listen to an excerpt of Michael's most recent work, 'A Curious Misadventure' which he was thrilled to have recently premiered in Connecticut, here at this link.
If you would like to get on board and be part of the creation and premier of new compositions as co-commissioners, you can check out the Commissioning Campaign and make a tax-deductible donation to support Michael here at this link.
National Security Podcast co-hosted by 2016 Scholar Katherine Mansted

---
Our 2016 Roth/Segal John Monash Harvard Scholar Katherine Mansted has been bringing forth her passion for technology and national security in the on-going National Security Podcast co-hosted with Chris Farnham. As the Senior Adviser at ANU's National Security College and Non-Resident Fellow with Harvard's Belfer Center for Science and International Affairs, Katherine provides the latest news in national security with expert analysis.
Listen and Subscribe to the National Security Podcast below:
You can also catch Katherine Mansted in the 24th June 2019 episode titled Cyber cultures' with Amanda Vanstone for Counterpoint (Radio National), listen to the episode here.
---
More On Our John Monash Scholars...

Fernando do Campo (2014)
exhibited in 'I thought I heard a bird' at Craft ACT
was announced as Sunshine Coast Art Prize Finalist for the Caloundra Regional Gallery, view his selected work here.
Dr Victoria Cox (2015)
was announced as 2019 Finalist for the Worldwide Sports Award for the Seven News Young Achiever Awards, read more here.
Catherine Drummond (2014)
presented at the University of Cambridge's Lauterpacht Centre for International Law for a 2-day workshop on The International Court of Justice's Advisory Opinion in Chagos. More information here.
Ben Etherington (2005)
Bridget Hickey (2017)
cowrote 'As McKinsey Sells Advice, Its Hedge Fund May Have a Stake in the Outcome' for The New York Times, read the article here.

Jillian Kilby (2016)
Kate Manne (2006)
Arlie McCarthy (2017)
Davis McCarthy (2011)
Brett Parkinson (2017)
Alexandra Phelan (2013)
May Samali (2014)
Dr Gemma Sharp (2007)

Dr Mark Schembri (2009)
Dr David Smerdon (2011)
Iwan Walters (2012)
was featured in 'Classroom Experience Inspires Research into Education Policy at Oxford' for Teach for Australia.
Lauren Ward (2015)
---
We are always keen to keep our readers details up to date. If you have changed any of your contact information and want to make sure that the Foundation has your correct details for all future correspondence and events please send us an email.