The General Sir John Monash Foundation awards postgraduate scholarships to Australians who demonstrate outstanding leadership potential and who wish to study overseas.
Our purpose is to raise funds and administer Australia's finest postgraduate scholarship program.
We also work to advance the leadership capabilities of our Scholars, helping them to grow their academic and industry networks, to deliver outcomes that inspire and benefit Australia and beyond.
The John Monash Scholarship is gifted in the spirit of General Sir John Monash, a remarkable Australian who believed that education is not given for individual benefit, but for the higher duties of citizens who seek to advance society.
The 2024 John Monash Scholarship applications will open in May 2023.
Click here to subscribe to our newsletter to receive our latest updates
Click below
to the John Monash Scholar Podcast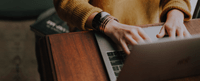 History of John Monash
General Sir John Monash GCMG KCB VD is widely acknowledged as one of the great Australians. He was Australia's outstanding military and civilian leader as well as a great contributor to Australian life. Born to German Jewish parents in 1865 in Melbourne, Monash was Dux (jointly) of Melbourne's Scotch College. He graduated from The University of Melbourne with degrees of a Master of Engineering in 1893, a Bachelor of Arts and Bachelor of Law in 1895, and a Doctor of Engineering in 1921. Read more here.
The office of the General Sir John Monash Foundation sits on Wurundjeri country and we warmly acknowledge the traditional custodians of the land on which we are privileged to have our working base and pay our respects to the Wurundjeri elders past and present . We would also like to acknowledge and pay our respects to all the traditional custodians of this vast continent, on whose lands our Scholars have been nurtured, which our supporters, board members and staff call home, and where, as a national organisation, we often gather.