Autumn Newsletter 2018
From the desk of CEO, Annemarie Rolls

Dear Friends,
Welcome to our Autumn news. The first quarter of 2018 has flashed by, with the speed enhanced by the number and scale of events and achievements covered by the Foundation and our Scholars. The two obvious highlights were the Presentation Ceremony at the Shrine in February and our Global Symposium in New York in March. While it was unfortunate that our Patron in Chief, His Excellency General the Honourable Sir Peter Cosgrove AK MC (Retd) was unable to preside over the ceremony, we were delighted to have this role filled graciously by the Governor of Victoria, Her Excellency the Honourable Linda Dessau AC.
The Symposium was a great success, with detail on this great adventure below.
The timing of this newsletter coincides with a special time for all Australians and New Zealanders, as we approach ANZAC Day on the 25th April. 2018 is particularly significant being the 100th Anniversary of the battle at Le Hamel (4th July 2018), an event which proved to be the turning point of the war was a battle led by General John Monash, a great hero not only for Australia, but the Allied Nations. This memorable battle was the first time a non-American commanded United States troops, cementing the special mateship of the Australians and Americans. It was a tactical triumph, saving thousands of lives due to the strategic leadership of Monash.
The new Sir John Monash Centre in Villers-Bretonneux (France), named in honour of General Sir John Monash, opens in time for this ANZAC Day and will be the central hub of the Australian Remembrance Trail along the Western Front. It is fitting that our Chairman Jillian Segal AM and two fellow Board Directors, Lee Liberman and Jan McCahey, will be in Villers-Bretonneux for this 100th Anniversary, honouring of the ANZAC's.
As you will find in the following pages our Scholars have been extremely busy on the world stage, having an impact is many areas and winning a variety of awards. I hope you enjoy reading the stories.
Warm regards,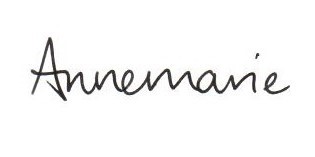 The 2018 Scholarship Presentation Ceremony:
Shrine of Remembrance, Melbourne
The Presentation of the 2018 Scholarships took place at the Melbourne Shrine of Remembrance on February 23rd. As always, this was a fantastic event with over 150 Foundation supporters, friends, scholars and family in attendance. This year, the Scholarships certificates were formally presented to the recipients by Her Excellency the Honourable Linda Dessau AC, who attended as the Administrator to the Government of the Commonwealth of Australia. This event formally marks the last time a group of new Scholars will meet together before they depart for the exciting chapter of their postgraduate studies abroad. We wish the 2018 John Monash Scholars all the best as they begin these adventures and look forward to hearing about their many achievements along the way!
---

Picture: the 2018 John Monash Scholars with Mr Tony Howard, Ms Jillian Segal AM, Her Excellency the Honourable Linda Dessau AC and Ms Annemarie Rolls
---
Global Symposium: New York, 2018
The New York Symposium, building on past John Monash Scholar Symposia in Brussels (2014), Oxford (2016) and Australia (2017), took place on from the 15-17th of March. Our global symposia are designed to bring our Scholars and Supporters together to build relationships, share networks, spark debates and catalyse new and innovative collaborations as we continue to develop future leaders for the world.

2018 marks the 100th anniversary of the battle of Hamel, a particularly significant event in Australian and American history and a noted moment in Australian leadership on the global stage. The battle of Hamel, led by General Sir John Monash was the first instance of an Australian leading American troops abroad and signifies a pivotal moment in mateship, camaraderie and the spirit of collaboration for the Australian-American relationship. In light of this significant anniversary, the Symposium was held in New York and partnered by the American Australian Association (AAA). Bringing together great minds from the network of John Monash and AAA Scholars (more than 50 inspirational leaders in attendance), the New York Symposium facilitated discussions on some of the worlds most pressing issues and sustainable development goals - hopefully building bridges for future collaborations on this work between an already impressive network!

For a quick overview video of the John Monash Scholars that attended, click here. For a copy of the Symposium event booklet, click here.

The following summary of each day of the Symposium has been written by New York Symposium attendees, Dr Tim Trudgian (2006 John Monash Scholar) and Marianne Haines (2018 John Monash Scholar).
---
Day 1:

Tim: Like all good stories, this one begins with lunch.
Some Scholars arrived the night before and were battling jet-lag; some caught the train from other snow-laden destinations in the US; and some, like New York local Ben Mylius (2014 John Monash Scholar) had to cross tribal boundaries by leaving his salubrious, native Uptown and venturing into no-nonsense, far-flung Midtown. In the end, we all arrived, and we all had lunch.
Like all decent lunches, we had our fill of food, coffee, and discussion. Some kind soul (almost certainly Alexandra Coelli our tireless Scholarships Co-ordinator) had remembered to obtain decent coffee, and not the soul-destroying lifeless liquid normally sold by the gallon in the US. The game was afoot! All of us in our room, meeting each other, learning the state of the Foundation from our indefatigable CEO Annemarie Rolls, and hearing how we could help each other, and the next crop of Scholars, through the newly formed Scholar Advisory Committee, skippered by the intrepid Amy McLennan (2009 John Monash Scholar).
Marianne: The New York symposium kicked off in style with a family reunion with a view. JMS from around the world met, in many cases for the first time, in a warm and leafy lounge overlooking NYC. It's strange and exciting meeting humans so diverse, each focusing their lives on specific challenges of today's society. Every new conversation is an awakening into someone else's passion; one walks away sharing some of it, understanding the importance of their pursuit. There is this overwhelming notion that despite our differences we are all linked by common values, those embodied by the foundation.


Picture: The John Monash Scholars, Scholarship Coordinator Alexandra Coelli and Foundation CEO Annemarie Rolls on the rooftop of the Eugene in New York after our welcome lunch to kick off the Symposium
Tim: Andrew Hudson (2005 John Monash Scholar), global NGO doyen, arranged for an afternoon tour of the United Nations. It was a delight to overhear Scholars' discussions in this, a seat of global activity, about how we can serve the Foundation, the country, and the world.
We left the UN at a trot before upgrading to a canter to arrive on time at the Australian Consulate-General for an evening reception. We met colleagues from the American Australian Association (AAA), were charmed by the eternal jollity of former US Ambassador John Berry (President of the AAA) and New York Scholars were promised a future invitation for dinner with Alastair Walton, the Consul-General. If guardian angels were looking out for decent coffee at lunch, then they reprised their role in the evening: quality Australian beer and shiraz helped to oil the wheels of discussion. We met academics, diplomats, business leaders, and of course, discussed it all with each other.
---

Picture: The John Monash Scholars in the Security Council Chambers of the UN
Day 2:

Tim: The second day's play saw us ensconced in the offices of the Commonwealth Bank, one of our major Supporters. Nathan Johnson (2018 John Monash Scholar) and Emily Leonard (2018 AAA Scholar), talked about leadership, John Monash, and the 100th anniversary of the Battle of Hamel. This was another rewarding connection that the Foundation has made with AAA: Nathan will study in the US; Emily in Australia, and both will travel around to promote their organisations.
Amy McLennan worked tirelessly facilitating the day's sessions. These were devoted to collaboration, planning, and inspiration. It was planned simply: we Scholars cover many fields of study; we are interesting people interested in things outside our fields of study. Therefore, we have the chance, at forums such as these, to put our minds together and tackle serious problems. Expect several joint articles in academic journals, contributions to The Conversation and more collaboration and mentoring between Scholars.

Marianne: My conclusion from day 2 - Leadership is like ice-cream, lots of flavours, some complex, some simple, some better in certain conditions, typically all good. We reviewed the Sustainable Development Goals and our place in reaching them. Colourful post-it notes, regular table hopping, and create-your-own collages kept us on our toes. The event nucleated new friendships and was a chance to explore future cross-collaborations.

Commonwealth Bank also graciously held the evening reception, a chance for scholars to reflect on the day, mingle with guests, and unwind. John Monash Scholars then navigated their way, not assisted by a subway shut down, to a cosy and informal pizza degustation, now chatting and laughing as old friends.

Picture: John Monash and AAA Scholars about to get the proceedings underway for the Symposium workshops of Day 2, faciliated by Amy McLennan


Day 3:
Tim: The third day's play saw Scholars bond in small groups as we made our way through New York City following a labyrinthine set of treasure hunting clues designed by Ben Mylius. We ended up in a park, all having been briefed to pick up some food to share. Over a lunch of bagels (of course!) and such like tucker, we reminisced about the weekend, the friendships made, the interests shared, and the good times had.

Marianne: I am proud to report I was a member of the winning team, and now sport an iconic magnet on my fridge. I guess its a little symbolic of the time I was lucky enough to meet another collection of humans with the same desire to make the world a better place.
Tim: Like all good stories, this one ends with lunch.
---

Picture: winners are grinners! John Monash Scholars Tom Williams, Dr Dylan Morris, Harrison Steel, Marianne Haines, Jillian Kilby, May Samali and Jacqui Pitt in Bryant park enjoying lunch after the scavenger hunt

Further information on all the fun of the New York Symposium will be available on our website in May here!
---
Diary Dates
May 1st John Monash Scholarship applications for 2019 study open
August 1st Applications for the 2019 John Monash Scholarships close
August-September 30th initial online review and State and Territory interview rounds
October National Panel interviews
October 8th John Monash Leadership Oration, Sydney
December John Monash Announcement Ceremony at the Sydney Opera House
From the Field: Dr Gemma Sharp
This section of our newsletter features Alumni reporting from the field with stories of their exploits and enterprises after study is completed. This edition's 'From the Field' feature is 2007 John Monash Scholar, Dr Gemma Sharp (video available by clicking on the image below).

---
If someone had told me in 2010, after I completed my MSc in breast cancer research at Cambridge, that I would be asking a lecture theatre full of people in Australia to shout "vulva" at the top of their lungs 7 years later, I would have thought they were crazy! Well, that is exactly what has happened.
I started to notice during my time at Cambridge that I was becoming more interested in the behaviour of the people around me than the cancer cells in my tissue culture flasks. I wanted to talk with the patients who were actually being affected by breast cancer, not just their kindly donated tumour specimens. So, I returned to Australia to study psychology after completing my MSc. The field of psychology really appealed to me as it is taught using the "scientist-practitioner" framework. The premise of this framework is that empirical research informs how you deliver your clinical practise, and your clinical practise informs the development of your future research questions.
I originally continued research in the cancer field in my psychological studies, investigating the effectiveness of an appearance-based intervention to reduce sun-tanning behaviours and thus risk of skin cancer. However, the body image concern element of the project really captured my attention and I have been based predominantly in this field for the last 6 years.
So where does the vulva shouting come in? Well, I completed my PhD in Clinical Psychology at Flinders University in South Australia in late 2016, which was my seventh university degree and hopefully last for a little while! This research investigated the psychological predictors and outcomes of labiaplasty, the most common form of female genital cosmetic surgery, which involves the surgical reduction of the labia minora. According to the International Society of Aesthetic Plastic Surgery, labiaplasty is the world's fastest growing cosmetic procedure and that is why I chose to focus on this topic.
I think we can sometimes be quite dismissive of people who have cosmetic procedures as superficial and vacuous, but who among us is entirely satisfied with how we look? I quickly learned through my research that genital appearance concerns are actually very common in girls and women and anyone can be affected. In general, young girls are hardly socialised or encouraged to ask questions or explore their genitalia. Instead, we tend to use euphemisms like "down there" or avoid talking about genitals altogether. This can create a sense of shame and embarrassment, which sometimes develops into genital appearance concerns in later life.
So, my mission has become to break down those societal taboos around a perfectly normal body part! I have been very fortunate to have support from organisations like ABC, as one of their Top 5 Under 40 Scientists (2017), as well as an invitation to give a TEDx talk (2017), and, most recently, support from the NHMRC through an Early Career Fellowship at Monash University (2018-2021). I am going to keep slowly chipping away at this issue throughout my fellowship and beyond in both my research and clinical practise with the aim that one day we can have open conversations about our bodies and appreciate the brilliance of human body's design!
I am very grateful to the General Sir John Monash Foundation for their ongoing support of my diverse research career from Cambridge and beyond. Through my discussions with foundation members and scholars over the years, I realised that changing career pathways is the norm and very important for our self-development. In my opinion, being flexible and viewing life as one long learning experience, with all of its ups and downs, is the key to success. It was only through my experience as a John Monash Scholar in Cambridge that I learned this valuable lesson.

Picture: Dr Gemma Sharp at her TEDx talk - click on the image to watch the full video!
John Monash Scholars in the News
John Monash Scholars receive great media coverage and produce a large number of publications, work and research which the Foundation communicates to its followers via the following channels: our Website, LinkedIn, Facebook, Twitter and YouTube. We encourage you to follow us on these platforms so you can keep up with their prolific work and achievements.

In case you have missed it, here are just a few highlights from the last quarter. Click on the links or images to read full articles or watch content.
---

Marianne Haines
Origin Foundation John Monash Scholar in the news!
2018 Origin Foundation John Monash Scholar Marianne Haines will be commencing her PhD at the University of Calgary in May. Marianne's studies will focus on how to generate bio-fuel from photosynthetic micro-organisms, such as bacteria and algae. Since receiving her Scholarship in late 2017, Marianne has featured in several news stories, including this fantastic interview with Studio 10 which can be watched in full here.
In her Studio 10 interview Marianne said that "receiving the Origin Foundation John Monash Scholarship is an incredible opportunity to contribute to address one of the significant challenges of our time".
Marianne is also passionate about promoting women pursuing careers in the Sciences. In her interview with Studio 10, Marianne said that it's about fostering early education and approaches that people can understand, so that people are not deterred from entering careers in STEM, particularly for young women. "There are some fantastic initiatives that have been started up, particularly in helping women return to the workforce in science".

We wish Marianne all the best in commencing her PhD!
Picture: courtesy of Origin Foundation
Jillian Kilby
NSW-ACT AgriFutures Rural Women's Award
2013 BHP John Monash Scholar, Jillian Kilby has been awarded the 2018 NSW-ACT AgriFutures Rural Women's Award! Jillian received the award for her work at Infrastructure Collaborative which has served the infrastructure needs of 50 Local Governments in Regional NSW since 2009 when it was established from a 50,000 acre property west of Walgett. Now based in Dubbo and California, Jillian serves clients in Australia and the United States, where she is able to cross-pollinate learnings from a diverse set of work assignments. As the winner of the award Jillian will receive a $10,000 bursary and go on to compete at the national award in Canberra, for a further bursary of $10,000.
You can read more on Jillian and this fantastic achievement here.
Picture: 2013 BHP John Monash Scholar, Jillian Kilby

Ryan Carters
Batting for Change
2018 Roth/Segal Harvard John Monash Scholar, Ryan Carters has been selected for a Frank Knox Memorial Fellowship to further support of his studies at Harvard. This fellowship will provide valuable financial support to complement his Roth/Segal John Monash Harvard Scholarship. Additionally, Ryan will be placed in an exciting network of fellows at Harvard from the UK, Australia, Canada and New Zealand!

Knox Fellows are selected through a rigorously competitive process on the basis of: the promise of future leadership, strength of character, balanced judgement and devotion to democratic ideals. The program promotes a Scholarly exchange between the U.S, Britain and dominions of the British Commonwealth. At Harvard, Ryan will undertake a Masters in Public Policy. Ryan hopes that this study will equip him for a career in the public service addressing gender inequality.
It has been a busy few months for Ryan, who's charity Batting for Change raised over $100,000 in their most recent campaign during the 2017-2018 Big Bash Cricket season in support of 300 young women in Sri Lanka and India.
Picture: Ryan with General Sir John Monash Foundation Chair and Scholarship Supporter, Jillian Segal AM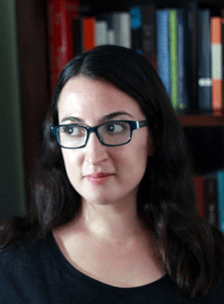 Dr Kate Manne
Down Girl: The Logic of Misogyny
2006 John Monash Scholar, Dr Kate Manne has been receiving accolades for her book, Down Girl: The logic of Misogyny (Oxford University press: New York, 2018). Kate's book discusses the nature, function and persistence of misogyny. Misogyny is a hot topic, yet it is still often misunderstood. Kate explores what is misogyny exactly? Who deserves to be called a misogynist? How does misogyny contrast with sexism, and why when sexist roles are waning are we seeing a persistence of misogyny? Read more on Down Girl here.

Kate is an assistant professor of the Sage School of Philosophy at Cornell University, where she has been teaching since 2013. Prior to this, Kate was a junior fellow at Harvard Society of Fellows. With her John Monash Scholarship, Kate did her graduate work in philosophy at MIT. Kate's focus is now on moral, feminist and social philosophy.
Picture: Dr Kate Manne. Image courtesy of http://www.katemanne.net/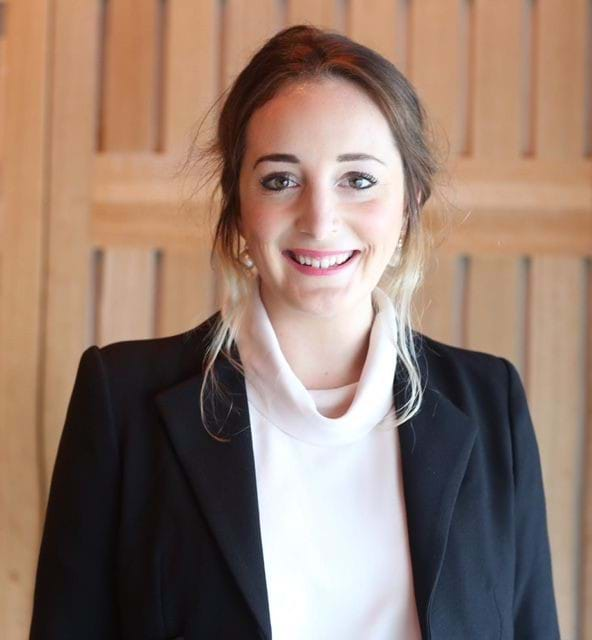 Dr Ida Whiteman
Blavatnik School of Goverment Public Service Scholarship
2017 Helen and Michael Gannon John Monash Scholar Dr Ida Whiteman has been awarded the prestigious Blavatnik School of Government Public Service Scholarship as she commences her Masters in Public Policy at the University of Oxford.
Ida, with the support of her Michael and Helen Gannon John Monash Scholarship will shortly complete her Masters of International Health and Tropical Medicine at Oxford this year. After completing the Masters in Public Policy, she intends to work as a paediatrician with Australia's Indigenous children and to guide public policy to address the root causes of infectious diseases and poor health outcomes in the Indigenous community.
Congratulations to Ida on this incredible achievement! We wish her all the best on this next exciting part of her journey undertaking a Masters in Public Policy Oxford.
Picture: Ida at her John Monash Scholarship Announcement in Sydney, 2016
More On Our John Monash Scholars...
Three John Monash Scholars Dr Mark Schembri (2009 JMS), Dr Nicole Bart (2010 JMS) and Dr Joseph Suttie (2007 JMS) were presenters for the Doctors for Rural Education and Medicine (DREAM) Conference. How fantastic to see so many of our Scholars participating in this incredible initiative! 2008 John Monash Scholar Dr Johnathon Ehsani's research on how to make young drivers safer has been featured in the New York Times - full article is available here. 2018 John Monash Scholar Louis Klee has been announced as the Australian Poet in Residence for the UNESCO City of Literature Residency Program! Louis will spend 2 months in Krakow as a part of the program and will be given the opportunity to showcase his work. 2016 John Monash Scholar, Katherine Mansted had an article published in Channel News Asia, commenting on North Korea and the Winter Olympics. Read the full article here. 2013 John Monash Scholar Kate Smith has had her research featured in the following article from China Daily discussing the water quality in rural areas of China, read the full article and Kate's comments here. 2006 John Monash Scholar Bridget Vincent has won a British Academy Rising Star award, which is awarded to early career Scholars in the UK to support their research in the humanities!
We love to hear news from our Scholars. Please do let us know what you are doing and where you are in the world.