Autumn Newsletter 2019
From the desk of CEO, Annemarie Rolls

Greetings,
I hope you have all had a great start to the year as we have at Foundation HQ. We have celebrated, feted and shared many stories with our 2019 cohort of 17 new John Monash Scholars during and around the Presentation Ceremony held at the Shrine of Remembrance in February. We also welcomed the newest member of our team, Bianca Moore who has taken on the role of Director of Operations and Donor Engagement. Bianca brings with her extensive experience in the corporate and not for profit sectors and has already made a great difference to our workload. I am grateful to have such a brilliant team to work with.
While the first quarter of 2019 has been busy and productive, we are already looking ahead as we plan the opening of the 2020 application season. We have locked in panels and are spreading the word across the country to inspire the next round of applicants to fire up their aspirations and get an application on track. Alexandra Coelli, our Scholarships Coordinator, and Scholars across the country, will be presenting information on what the Scholarship means and details on how to apply over the next couple of months. Applications open on the 1st of May and close the 15th July, so if someone you know plans to apply be sure to encourage them and if you intend to be the applicant start sharpening your pencil!
It is with great sadness that I share with you the news of the passing of two important members of the General Sir John Monash Foundation:
George Polites AC CBE MBE, passed away on the 5th February. He was a highly respected member of the community and had enormous influence on Australian industrial relations over many decades from the 50s through the 80s. He was a national business leader and respected across business and government. George was a key member of the Foundation from its establishment and a great mentor to Ken Crompton the inaugural CEO. He generously lent his name to the Foundation so governments and other notables would give us their support. He celebrated his 100th birthday auspiciously on the 100th anniversary of the Battle of Hamel, a battle that was a turning point in WWI and a great victory for General Sir John Monash and the troops under his command.
Michael Robinson AO passed away on the 19th March. Michael was a loved and respected member of the Foundation who played an integral role in the establishment of the General Sir John Monash Foundation. He has been part of the ongoing history of the organisation, serving as a Director on the Board when the Foundation was established in 2001 until 2011. Michael shared a special connection with John Monash as both were students of Scotch College, as was his grandfather, father and sons. He was a committed Old Boy and deeply involved with the College in many capacities including as President of the Scotch College Foundation and Chairman of the Council. Michael was widely respected for his distinguished legal career and as a leader and director on the boards of many corporations and organisations. He remained a generous supporter and friend of the Foundation and will be sadly missed.
In the following pages and links, you will read about the regular uplifting successes of our Scholars at home and around the world, who inspire us daily. Please enjoy the news we proudly share in this newsletter.
Stay in touch and best wishes,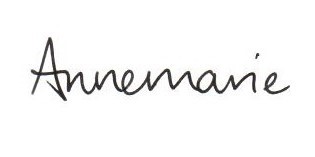 Presentation of 2019 John Monash Scholars

Picture: 2019 John Monash Scholars and His Excellency General the Honourable Sir Peter Cosgrove AK MC (Retd)
Governor-General of the Commonwealth of Australia
(Not pictured: Dustin Barter, Dr. Brendan Jones, Maris Tebecis and Dr. Georgia Walker)
The Presentation Ceremony was held at the Shrine of Remembrance in Melbourne on 25 February 2019. In an event that welcomed 150 guests including Foundation supporters, friends, Scholar alumni and family, the 2019 John Monash Scholars were formally presented with their John Monash Scholarship certificates by His Excellency General the Honourable Sir Peter Cosgrove AK MC (Retd), Governor-General of the Commonwealth of Australia. As 2019 marks the final year of his term as the Governor-General, the Foundation also thanked His Excellency for his many years as the Patron-in-Chief of the Foundation.
The Scholars also participated in valuable workshops covering topics such as self-care, resilience and leadership, that will equip them well for their studies. We wish these fine John Monash Scholars all the best and look forward to following their many achievements during their studies abroad!
The brief biographies of the 2019 John Monash Scholars can be read online here.
---
Diary Dates
May 1st 2019 - Applications open for the 2020 John Monash Scholarships
July 14th 2019 - Applications close for the 2020 John Monash Scholarships
September 18 2019 - John Monash Oration, Sydney
December 16th - 17th 2019 - John Monash Scholars' Global Symposium, Melbourne
---
John Monash Scholarships Webinar

Applications for the 2020 John Monash Scholarships will open on May 1st 2019 and the Foundation has been hard at work to help assist potential applicants in preparing their applications.
Along with answering the many and varied enquiries, Scholarships Coordinator Alexandra Coelli has put together a webinar for preparing your application for the John Monash Scholarships!
Watch the John Monash Scholarships Webinar on Youtube
Alexandra will also be providing a second Webinar providing answers to the many questions people have during the course of the application period. The second webinar will be held on 6th June 2019 4PM AEST (Melbourne, Sydney and Canberra time) and registrations can be made through the link below.
---
Australia Day Honours for Foundation Chairman Jillian Segal AO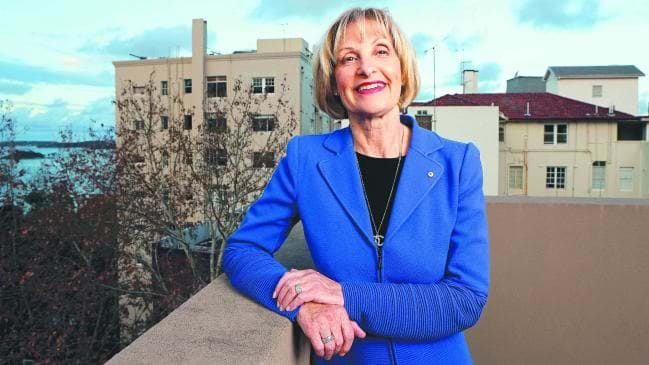 The General Sir John Monash Foundation's Chairman Ms Jillian Segal AO was awarded the Officer of the Order of Australia on 26th January 2019. This Honour was a recognition of Jillian's achievements and hard work in shaping many industries.
Through her role as a leader in the banking and financial regulation sectors she was also an advocate for women in leadership and executive positions. Jillian's passionate efforts to cultivate young talent in Australia is best exemplified in her role as Chairman of the General Sir John Monash Foundation. The Foundation would like to congratulate and thank Jillian for her unwavering hard work and leadership in shaping the John Monash Scholarships.
Read an Interview with Jillian Segal AO in The Australian Business Review here.
Image: Ms Jillian Segal AO in The Australian Business Review
John Monash Scholars' Annual London Dinner at Australia House

Image: Dinner guests at Australia House
The UK-based John Monash Scholars held their Annual London Dinner at Australia House on 14th February, a highlight of the Scholars calendar to help unite the many John Monash Scholars located around the United Kingdom and parts of Europe. The event also hosted several of the Foundation's supporters and Australian dignitaries, with His Excellency the Hon George Brandis QC providing a speech to showcase the special relationship between Australia and the United Kingdom.
The Foundation's Director Mrs Jan McCahey and her husband Mr David McCahey also attended and gave a speech on behalf of the Foundation. 2018 Australian Universities' John Monash Scholar Ahmad Shah Idil also gave a speech on behalf of the 31 John Monash Scholars and their partners in attendance. The dinner also welcomed several of our newest 2019 John Monash Scholars who were in the UK.
---
Visit to Graduate House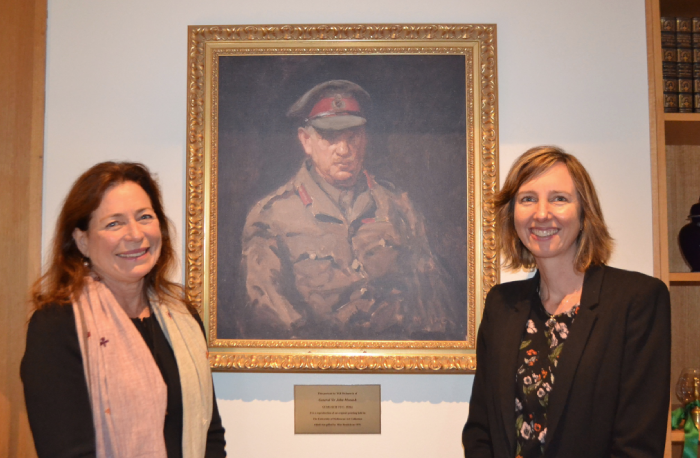 Image: Foundation CEO Annemarie Rolls with Director of Operations and Donor Engagement Bianca Moore in front of the painting of General Sir John Monash at Graduate House.
On 14th March, Annemarie and Bianca made a visit to Graduate House, located in the heart of Melbourne University's graduate precinct in Parkville. They were warmly welcomed by CEO/Head of College Dr Kerry Bennett, and led on a tour of the residential college.
Dr Bennett shared her deep knowledge of how Graduate House was founded, and we were fascinated to learn that our organisations share a similar founding ethos. Sir John Monash become the Graduates Association's first Chairman on 14th July, 1911. Women and men of different ages, disciplines and nationalities met at Graduate House to keep alive their university experience and resolved to support new graduates in the transition from study to careers and lifelong learning.
From The Field: Harriet Mercer
This section of our newsletter features Alumni reporting from the field with stories of their exploits and enterprises. This edition's 'From the Field' feature is 2016 ANZAC John Monash Scholar, Harriet Mercer. Harriet is completing a DPhil in History at the University of Oxford, Centre for Global History.

Image: Harriet at the Library of the Royal Society in London.
This January, as the Bureau of Meteorology declared that Australia had just experienced its third hottest year on record, I sat in the New South Wales State Archives reading the materials that make such assessments possible. In the Archives Office at Penrith there are bundles of documents – letters, drawings, reports, council minutes, statistical returns – that provide evidence of how meteorological instruments were gradually used by European colonists to understand Australia's climate.
John Monash Scholars in the News
John Monash Scholars receive great media coverage and produce a large number of publications, work and research which the Foundation communicates to its followers via the following channels: our Website, LinkedIn, Facebook, Twitter and YouTube. We encourage you to follow us on these platforms so you can keep up with their prolific work and achievements.
In case you have missed it, here are just a few highlights from the last quarter.
---

Dr William Mitchell, Kay Song & Freya Jansens
2019 John Monash Scholars in The Australian
Our 2019 John Monash Scholars are already making the news with Chairman's Circle John Monash Scholar Dr William Mitchell, BHP John Monash Scholar Kay Song and Roden Cutler NSW John Monash Scholar Freya Jansens featured in both the online and print version of The Australian!
Read the article in The Australian here!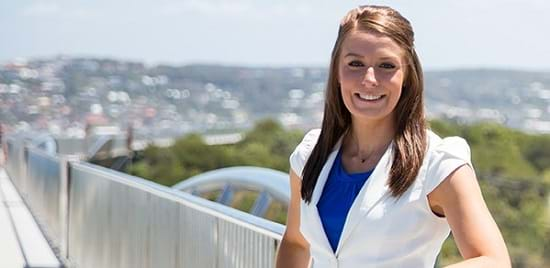 Catherine Richards
Forbes 30 Under 30
2017 Origin Foundation John Monash Scholar Catherine Richards has been recognised in the prestigious Forbes 2019 30 Under 30 for Manufacturing & Industry. The list recognises outstanding and extraodinary work by people under 30 years of age.

Arjuna Dibley
Murray-Darling Report and Climate Change
2016 Woodside John Monash Scholar Arjuna Dibley wrote for The Conversation, shining the spotlight on the Murray-Darling Royal Commission and the management of responses to Climate Change.
Pictured left to right: 2016 Woodside Scholar Anirudh Mukkavilli, David McLoughlin (Woodside) and Arjuna Dibley at the Announcement of 2016 John Monash Scholars

Dustin Barter
Debt: a noose around Somalia's future
Our 2019 Australian Universities' John Monash Scholar is currently working hard in Somalia as Oxfam's Senior Campaigns and Policy Manager. As an advocate for providing a voice to those in need, he has written for the Oxfam Views and Voices with Mohamed Ahmed and many others.
Image: Dustin Barter
More On Our John Monash Scholars...

Jordan English (2018)
was featured in 'Indigenous scholars carve Oxbridge path' in The Australia, read here.
Alexandra Phelan (2013)
has written 'How to save one million lives, and then millions more' in The Interpreter, read here.
co-wrote 'Ebola in the Democratic Republic of the Congo: time to sound a global alert?' for The Lancet, read here.
Dr Kate Manne (2006)
appeared as a guest on The Ezra Klein Show in 'This conversation will change how you understand misogyny'.
was awarded the 2019 Prose Award for Excellence in Humanities for 'Down Girl: The Logic of Misogyny', read here.
Jillian Kilby (2013)
was featured in the Daily Liberal, with regular updates on the progress of Dubbo's The Exchange Clock Tower, read here.
Katherine Mansted (2016)
was announced as one of the 2019 Young Women to Watch in International Affairs by Young Australians in International Affairs, read here.
Michael Grebla (2016)
was profiled in 'Discovering an Australian Composer in New York' for CutCommon, read here.

Dr Amy Mclennan (2009)
shared her experiences with the National Youth Science Forum in the Rotary Alumni evening, read her advice here.
May Samali (2014)
shared her advice in '15 Expert Tips for Startups Seeking Angel Or Seed Financing' in Forbes, read here.
Dr Cathy Vaughan (2005)
has written 'The MuSeS project" in the BMC International Health and Human Rights Journal, read here.
Dr Matthew Baker (2005)
has written 'A detour to sterol synthesis' for Nature Microbiology, read here.
Freya Jansens (2019)
has written 'Suit of power: fashion, politics, and hegemonic masculinity in Australia' in the Australian Journal of Political Science, read here.
Dr Johnathon Ehsani (2008)
was cited for his research in 'Fatal opioid-related car crashes in Maryland hold steady over decade' in Science Daily, read here.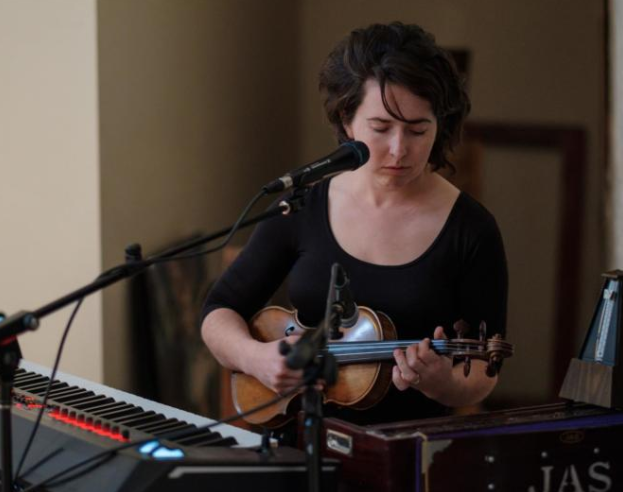 Kathryn Roberts Parker (2014)
will teach in a free workshop held on 15 April 2019 in Green Square Library, Sydney, about the basics of sound recording and recording your own music, more information and registration is here.
Zoe Bush (2019)
was awarded Junior Woman Lawyer of the Year by Women Lawyers of WA, read here.
Sarah Schwartz (2019)
was featured in 'The case that changed me - Sarah Schwartz' in LSJ online, read here.
Jessie Smith (2019)
has written 'Christchurch: Why avoiding terror laws might be best for victims' for The Sydney Morning Herald, read here.
Dr Tim Trudgian (2006)
has filmed a video celebrating Pi Day for UNSW Canberra at ADFA, watch here.
Dr David Smerdon (2011)
was a guest for ABC Radio's Counterpoint program with Amanda Vanstone, listen here.
was snapped at the Tasmanian Chess Championships as a Chess Grandmaster, read the article here.
Please remember to let us know what you are doing and publishing around the world.
---
We are always keen to keep our readers details up to date. If you have changed any of your contact information and want to make sure that the Foundation has your correct details for all future correspondence and events please send us an email.