Spring Newsletter 2017
From the desk of CEO, Annemarie Rolls

Dear Friends,
Welcome to our Spring Newsletter. This past quarter has felt like a long winter but we have not had time to dwell on the cold with our days being action packed as we focused on the all-important scholarship application process (applications close on 1st August each year) and have been entrenched in the first round of interviews which take us to all States and Territories. It is the most exciting and challenging time as we learn about so many extraordinary people doing such interesting and important things with their lives.
The selection part of the journey is always the hardest and we are very grateful to the reviewers and panellists, who support this process. There are close to one hundred among this unseen army of volunteers, all of whom are busy, esteemed professionals from all sectors. We thank you for your generosity and wisdom.
As you will see from the following stories our scholars and alumni continue to delight and astound us with their work and achievements and we have reported on just a few. We hope you enjoy reading their news. We look forward to introducing you to the new cohort of scholars who will be announced at the end of November in the December newsletter. For those of our friends in the Southern Hemisphere enjoy the Spring and take a moment to smell the jonquils and to those of you in the North I hope you have made the most of summer and that your Autumn/Fall is colourful.
We welcome any story ideas and feedback about the newsletter and look forward to staying in touch.
Warm regards,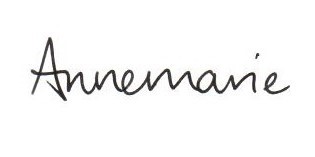 Update From The Team at the General Sir John Monash Foundation
The team at the General Sir John Monash Foundation is pleased to announce that Alexandra Coelli started at the Foundation in mid July. Alexandra fills the role of Executive Assistant and Administration Officer which means apart from providing executive support she keeps the office functioning smoothly, is across events, data bases, communications regarding scholars must know items and social media including website updates.
We are so pleased to now have a great team fully operational with Alexandra, Deborah Rechter in place as Scholars and Project Manager and Halyer Rayner our Finance and Operations Manager. We are fortunate that Dr. Judith Landsberg continues to support us one day per week until the completion of the 2018 Scholars selection process. Apart from Halyer who works Monday to Thursday, we are all full time and hope you won't hesitate to make contact whenever you need to.

Pictured (from left to right) Dr. Deborah Rechter, Ms. Alexandra Coelli, Ms. Annemarie Rolls and Mr. Halyer Rayner at the 2017 John Monash Oration
The 2017 John Monash Oration

The annual John Monash Oration took place on the 28th of August. The event was graciously sponsored and hosted by the Commonwealth Bank of Australia in their beautiful Colonial Theatre, Sydney. The topic of the evening was: Leadership in Science - how it effects jobs of the future and energy security in Australia. We were delighted that the Chief Australian Scientist, Dr Alan Finkel AO was our keynote speaker for this year's event, and our very own Lara Olsen (2004 John Monash Scholar) gave the response. Both Dr Finkel and Lara spoke wonderfully, and gave insightful points on the need for strong leadership, reminiscent of John Monash himself, to pave the way for the future of Australia's energy sector. To read Dr Finkel's full keynote speech click here.
Pictured (from left to right) Ms. Lara Olsen, Dr Alan Finkel AO & Ms. Kelly Bayer Rosmarin during the Q&A at the 2017 John Monash Oration.
Inaugural Policy Forum
Challenging Ideas: Resource Development and Society
---
The John Monash Foundation in partnership with American Australian Association recently held a Policy Forum simultaneously in Perth and New York to explore issues around Resource Management and Society. This event was the first of what we plan will be many alumni events as part of a new Alumni Strategy. We learned a great deal in the process which will be useful to guide future ventures.
The Forum was streamed live on JMF social media and is now available on our YouTube Channel. John Monash Scholars Dr Tom Hanna, Dr Jacqui Baker, Alexa Morcombe, and Huw Pohlner participated in discussion which was interesting and lively. Useful contributions were made from AAA Scholars in New York. The Forum was moderated by Dr Gordon Flake from the US Asia Centre in Perth and John Berry, former Ambassador and President of the AAA in New York. Thank you to all involved. Stay tuned for forthcoming events.
Diary Dates
August 31st to October 3rd State Selection Panels
October 16th and 17th National Selection Panels
November 14th General Sir John Monash Foundation AGM
30 November 2017 Scholarship Announcement Ceremony, Sydney Opera House
February 2018 Scholar Presentation Ceremony, Melbourne Shrine of Remembrance
March 2018 New York Scholar's Symposium
From the field: May Samali, John Monash Scholar & Impact Investor.
This section of our Newsletter features Alumni reporting in from the field with stories of their exploits and enterprises after study has been completed. May Samali (pictured below) is a 2014 John Monash Scholar and completed her Master in Public Policy at Harvard, focusing on financing Social Enterprises. May now works as an associate at the Urban Innovation Fund, an exciting venture capital firm supporting entrepreneurs solving challenges faced by urban communities. Read on for more on May's journey from Harvard to the Urban Innovation Fund below.

I often used to ask myself: "What would it look like to work with socially-minded entrepreneurs?" This curiosity led me to the Harvard Kennedy School, where I immersed myself in the world of tech policy, entrepreneurship and social impact. >From organizing the Harvard Social Enterprise Conference to writing a thesis on financing social enterprises, I embraced every opportunity to better understand how startups could transform cities, communities and economies.
Along the way, I stumbled upon an urban ventures accelerator called Tumml. "What in the world is 'Tumml'?" I remember asking myself. A quick Google search revealed Tumml is a Yiddish word meaning 'shakeup' (and its entrepreneurs are shaking up city living!). I ended up interning there during my summer, and after graduating in 2016, I moved to San Francisco to run the organization. My first project was to help our clean energy portfolio companies with commercializing technologies they'd developed in the lab.
As serendipity would have it, the founders of Tumml recently launched the Urban Innovation Fund and asked me to join this exciting new chapter. As a newly established venture capital firm, we provide seed capital and regulatory support to entrepreneurs creating scalable solutions to tough urban challenges. I've had the opportunity to lead investments in companies ranging from a mobile election voting platform using blockchain technology to a smart water management system for commercial and industrial buildings. More than 60% of the companies we've supported have a woman or person of colour on the founding team.
Building a fund from the ground up has been a fantastic adventure. There's no "typical day" in the office, but I spend most weeks meeting with new companies and investors, conducting market research and customer interviews, judging startup pitch competitions, and helping our nine portfolio companies with hiring and other strategic questions. I'm constantly inspired by the energy, innovation and ingenuity of startup founders who are striving to solve entrenched problems. I look forward to continuing to become a more effective investor, mentor, and advisor to socially-minded entrepreneurs – both in the US and at home in Australia. I'm also passionate about improving the funding ecosystem for underserved and marginalized entrepreneurs across both countries.
I am extremely grateful to the John Monash Foundation for its support over the years. When I left sunny Sydney for Boston in 2014, I didn't fully appreciate that life would never be the same again. The Foundation has provided not just financial help, but a family. From Claudia Newman-Martin's 2013 email proclaiming "YOU MUST DO THE MPP!", to Steph Pow's warmth during Boston winters, to Anna Rakoczy's advice on pivoting from law to entrepreneurship, to Jill Kilby and Sarah Lux-Lee's wisdom on life and love, Monash siblings have offered insight and encouragement every step of the way. Thank you to everyone at the Foundation – the Board, the management team, the interviewing panels, and past and present scholars. The Monash Scholarship truly changed my life.
Find out more about May and her work at the Urban Innovation Fund here.
From the start: A John Monash Scholar's first week abroad
September marks an exciting time for many of our 2017 John Monash Scholars, as most of them commence the first semester of their postgraduate studies abroad. 2017 John Monash Scholar Damon Binder arrived at Princeton University on the 6th of September to begin his PhD in Theoretical Phyics. Read on to hear Damon's experience of his very first week at Princeton.
---

I arrived in Princeton at midnight. Was I excited? Yes. Was I sleep-deprived? Also yes. Not only had I spent the last 24 hours traveling, but I had spent the last four of those hours navigating the New York public transport system with 30 kilograms of luggage. Having arrived on campus, I immediately proceeded to get lost. Princeton is very beautiful – a maze of neo-gothic architecture and vibrant green forest – and was covered in fog. Admittedly after an hour of wandering this beauty began to wear a little thin, and when I final stumbled into my new room at the Old Graduate College, I immediately fell asleep.
My first week at Princeton has been both very exciting, but also daunting. I have had to complete tax forms, immigration forms, and a lab safety course, open bank accounts, change phone numbers, and receive immunizations. I have had to learn how health insurance, mail delivery, course enrolment and the meal plan works. I am still a little paranoid that I have forgotten something important.
I am one of 664 new graduate students at Princeton. They are from all over the world, and from all sorts of academic disciplines. I have yet to meet any other Australians; I think I am the only one in first year. For some reason the American students are very curious about our dangerous Australian spiders – I explained why they should be more afraid of the snakes, jellyfish, crocodiles and dropbears.
I have now been at Princeton a week, and classes are beginning. But, as important as passing the preliminary exams is, the real purpose of a PhD is the research. I had my first meeting with a potential supervisor yesterday, and am now the proud owner of a soon-to-be-read stack of papers on numeric bootstrapping methods in conformal field theory. Will this be the beginnings of a PhD thesis? I don't know, but hopefully sometime in the next five years I will find out.
Damon is picture above (left) with General Sir John Monash Foundation Chairman's circle member, John Allpass FCA, FCPA, FAICD at the 2016 Announcement Ceremony of the 2017 Scholars
John Monash Scholars in the News
John Monash Scholars receive great media coverage and produce a large number of publications, work and research which the Foundation communicates to its followers via the following channels: our Website, LinkedIn, Facebook, Twitter and YouTube. We encourage you to follow us on these platforms so you can keep up with their prolific work and achievements.

In case you have missed it, here are just a few highlights from the last quarter. Click on the links or images to read full articles or watch content.
---
Dr Phoebe Williams
This is not Natural Selection

Dr Phoebe Williams wrote an article in July discussing that malnutrition is responsible for approximately one-third of the admissions to Kenyan hospitals and once a child is malnourished, they are more likely to die from this than any other cause. However, the response to the famine in East Africa shows that our luxurious lifestyles in Australia have stopped us from exercising empathy. Read Phoebe's powerful article, "This is Not Natural Selection" here.
Phoebe is a 2015 John Monash Scholar and Paedeatric doctor at Sydney Children's Hospital. She in undertaking her DPhil at Oxford whilst completing her research in Kenya through a field unit.
Picture: Albert Gonzalez Farran/AFP/Getty Images, featured as a part of Phoebe's article published via the Guardian

Macushla Robinson
Memory is a Tough place
John Monash Scholar, Macushla Robinson's Art exhibition "Memory is a tough place" ran from the 29th of July until the 3rd of September at the Anna-Maria & Stephen Kellen Gallery in New York.
Macushla, recipient of the 2015 Australian Cultural John Monash Scholarship, has a BVA (Visual Arts) and a BA (Philosophy / Art Theory) from ANU, and 1st Class Honours and the University Medal from her Honours year completed at the University of Sydney. She was Assistant Curator at the Art Gallery of New South Wales, and has worked on projects including the launch of the John Kaldor Family Gallery and Francis Bacon: Five Decades. She is on the directorial and editorial boards of Runway Australian Experimental Art, and undertook a residency in Beijing. Macushla is a 2017 alumna of the Liberal Studies department at the New School, New York.
"Memory is Tough Place" features photographs and related works from the New School Art Collection, with a focus on race and Social Justice.
Pictured: a photograph of a section of Macushla's exhibition at the Anna-Maria & Stephen Kellen Gallery in New York

Lara Olsen
All-Energy Australia Conference
2004 John Monash Scholar, Lara Olsen will be featured as a speaker at the All-Energy Australia Conference. The conference features a line up of more than 120 world-class speakers paving the way for the exhibition of the future of clean and renewable energy in Australia.
Lara, who is the head of business Development for Tesla, Asia Pacific Region, will be one of the speakers discussing the future of energy storage trends.
Read more about the All-Energy Australia Conference Agenda here. The conference is free to attend and will take place on October 11-12 at the Melbourne Convention Centre.
—Lara is picture above, right speaking at the 2017 John Monash Oration.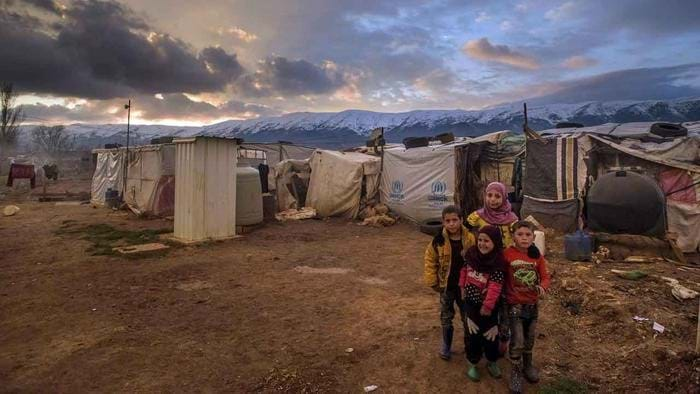 Laura Grant
The 40 Hour Backpack Challenge
Laura Grant (John Monash Scholar) is the Senior Humanitarian Policy Advisor for World Vision. Laura was featured in SBS news discussing World Visions new project "the Forty Hour Backpack Challenge". Laura said the new project aims to engage Australian youth with compassion and understanding for the experience of a young refugee. Laura said that they had hopes for the program to be as successful as the long running 40 Hour Famine has been in past years in terms of raising public awareness.
The 40 hour backpack challenge contains 12 separate challenges that aim to emulate the experience of a refugee on a small scale. The challenges were set to be completed from 8pm Friday the 1st of September through to 12pm Sunday the 3rd of September. World Vision said that they hope to raise 4.6 million dollars to benefit programs in East Africa and the Middle East from the Challenge. When asked about the participation for the event, Laura said that the sign up rate was through the roof. We look foward to hearing the total funds raised from the Challenge.
Read more about the incredible work being undertaken by Laura and the team at World Vision here or check out #40hourfamine for photos from this years participants.
—Picture above from SBS News; Globally more than 65.1 million people have been forced to flee their homes due to conflict, most of them are children

Bridget Vincent
Spirit of Australia Address
2006 John Monash Scholar, Bridget Vincent gave an address at the Annual General Sir John Monash Commemorative Service, hosted by the Spirit of Australia Foundation on the 11th of August and held at Parliament House in Melbourne. Bridget discusses Monash's possession of "real creative originality" in his life and endeavours.
You can watch Bridget's full speech at the Spirit of Australia event here.
— Pictured (right) is Bridget giving her address at the Commemorative service on the 11th of August. Picture courtesy of Spirit of Australia Foundation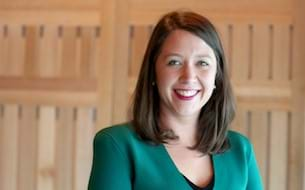 Hannah Barber
The Power of Strong Foundations
2017 John Monash Scholar, Hannah Barber wrote an article titled "the power of strong foundaitons". In the article Hannah discusses the importance of Early Childhood Education.
Hannah believe that "If we continue to see childcare as a cost rather than an investment, we risk neglecting one of the greatest gifts we can provide to our children and the broader community". Hannah is an early childhood education advocate , qaulified early childhood educator at Gowrie Victoria and in August commenced her Master of Education (Human
Development and Pschology) at Harvard Graduate School of Education.
Read Hannah's article here.
Picture (above, right) Hannah Barber, 2017 John Monash Scholar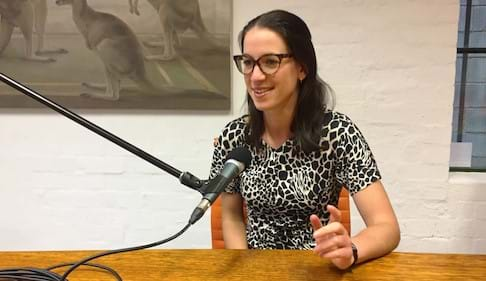 Kate Griffiths
Australia's Post Finkel Energy Future
2012 John Monash Scholar and Grattan Institute Associate, Kate Griffiths was interviewed in a Grattan Institute Podcast in July.
The podcast features a discussion in response to Dr Alan Finkel 's review into the security of the National Electricity market. The COAG Energy Council of State and Federal Energy Ministers met after the review was released and undertook a discussion of the review. In the Podcast Kate discusses what the COAG agreed upon, what was missing and what are the next steps?
Listen to Kate's interview here or read Dr Alan Finkel AO's review here.
Picture (above, right) Kate Griffiths during the recording of the Grattan Institute podcast
John Monash Scholars moving on...
The majority of the 2017 Scholars have now commenced their postgraduate studies abroad. Following are some updates on where scholars are and what they are doing. Miranda Gronow worked on an excavation of Melbourne's 19th Century Red Light District up until leaving for Oxford to start her MPhil in Late Antique and Byzantine Studies. Bridget Hickey has left for Columbia University, where she is undertaking a Master of Science, Majoring in Journalism. Dr Gemma Sharp has gained international regonition for her fascinating study into the rising numbers of women undertaking labiaplasty surgeries. Alexandra Phelan continues her research in Global Health Law at Georgetown University, Alexandra was interviewed in July by the ABC on the outbreak of Plague in New Mexico. Dr Tom Cundy was interviewed in August for the Royal Australasian College of Surgeons on the future of hospital identification and clinical care. Dr Martin Seveniratne is 6 months into his journey at Stanford and has been appointed Dgital Health Fellow of Stanford Medicine.
It has been a busy time for weddings amongst the John Monash Scholar Community! Lau Ling San married partner Jermone and Joe Gattos married his partner Elizabeth in July. We wish them all well. Anna Rakoczy was featured in "Destination Entrepeneur: five women, five cities" for her Home Cooking program. Madeline Gleeson participated in the Byron Bay Writers Festival through her work with Offshore:Behind the Wire. Jodi Gardner and her partner Seb welcomed baby number three into the family in July, congratulations Jodi, Seb and all the family!
We love to hear your news. Please do let us know what you are doing and where you are in the world.