Summer Newsletter 2019
From the desk of CEO, Annemarie Rolls

Greetings,
Our Winter newsletter seems so long ago, particularly as so much of the country is sweltering in the heat of Summer.
The past few months for all of us at HQ have been packed tight with the final selection for this year completed, 20 wonderful new John Monash Scholars announced, numerous special events around the country including our 2019 Global Symposium here in Melbourne. The announcement on the 3rd December at Parliament House of the inaugural Bob Hawke John Monash Scholar, Chloe D'Souza and the inaugural Tim Fischer John Monash Scholar, Dr Matthew Lennon was a joyful celebration of truly bipartisan belief in leadership and the legacy of two great Australians. The Prime Minister Scott Morrison made the announcement and was joined by Dan Tehan, Minister for Education and Anthony Albanese, Leader of the Opposition. Judy Brewer, the widow of Tim Fischer AC and their son Dominic along with Sophie Taylor-Price, the granddaughter of Bob Hawke AC joined the celebrations represented both families.
We enjoyed the warm hospitality of our Patrons the Honourable Kim Beazley AC, Governor of WA and the Honourable Margaret Beazley AO QC, Governor of NSW where we announced the new Scholars representing each State. We value greatly the support of our Patrons and look forward to presenting our South Australian Scholar in January to the Honourable Hieu Van Le AC, Governor of SA.
2019 John Monash Scholars' Global Symposium
---
The Symposium theme this year was Beyond Boundaries: Transitions to Sustainability which was considered with a multidisciplinary lens. The Symposium was enthusiastically attended by 71 Scholars from around the globe and across Australia with a special guest speaker, Professor Ruth Beilin, from the University of Melbourne presenting on interdisciplinary environmental problem-solving. Distinguished Professor Peter Corke from QUT, our newest University Consortia Member, also joined us on the first day. You can read about the full program here.
It was a stimulating few days and a great gathering of John Monash Scholars who represented cohorts from the first awards in 2004 to almost all the new 2020 Scholars. So many incredibly clever and talented people in one place who are also great fun. The reception on the first night hosted by Professor Duncan Maskell, Vice-Chancellor of the University of Melbourne, was a delightful occasion where we were joined by many supporters and friends and entertained by some of the musicians among the Scholars: Michael Grebla, Jonty Coy, Miranda Gronow, Harrison Steel and Kathryn Roberts-Parker.
---
---
Please follow this link to meet the twenty, 2020 Scholars who will be travelling far and wide to develop their knowledge and skills across a broad range of subject areas and who represent all States and Territories with degrees from 14 different Australian Universities. You will find their biographies inspiring.
There is always so much news to share and I was determined to keep this brief as you will all be dashing to close up business for the year and hopefully gear up for the holidays, so that will be all for now. The Annual Report for 2019 has been published and can be accessed here. We hope to see many of you at the Presentation Ceremony in Melbourne on the 11th February 2020.
From all of us at HQ all the best for the holidays and the year ahead.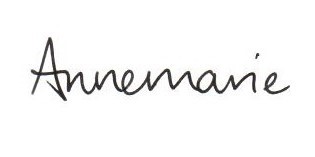 Diary Dates
Tuesday, 11th February 2020
Presentation Ceremony for the 2020 John Monash Scholars
Parliament House, Melbourne
---
Introducing our 2020 John Monash Scholars

20 outstanding Australians who will help shape our future have been awarded John Monash Scholarships. This diverse group represent all States and Territories and have degrees from 14 different Australian Universities.
Announcement of the Inaugural Bob Hawke and Tim Fischer John Monash Scholarship Winners

Two outstanding individuals have been announced as the inaugural 2020 Bob Hawke and Tim Fischer John Monash Scholars, at a special celebration event held at Parliament House Canberra on 3 December 2019.
The Prime Minister Scott Morrison said "Our Government is honoured to provide $10 million for new perpetual scholarships in honour of Bob Hawke and Tim Fischer. The John Monash Scholars are amongst our country's brightest minds - they embody our hopes for the future."
---
The 2019 John Monash Oration and Dinner

L to R: Dr Martin Seneviratne, 2017 Roden Cutler NSW John Monash Scholar, the Hon. Julia Gillard AC, Foundation Chairman Jillian Segal AO, Christine Stasi, Executive General Manager, Business & Private Banking, Commonwealth Bank and Andrew Hinchliff, Group Executive, Institutional Banking & Markets, Commonwealth Bank.
The 2019 John Monash Oration is an annual signature event which provides insight into different aspects of leadership in Australian society.
Hosted by long-term supporter Commonwealth Bank, we were honoured to have the Hon Julia Gillard AC, 27th Prime Minister of Australia, deliver the Oration on the topic of future leadership, with the reply given by 2017 Roden Cutler NSW John Monash Scholar Dr Martin Seneviratne.
Both speakers challenged the audience to think about leadership in open and considered ways and stimulated lively discussion. The General Sir John Monash Foundation is grateful to both our speakers for their thought provoking words and to the Commonwealth Bank for their gracious hospitality.
From the Field: Zulpha Styer
This section of our newsletter features Alumni reporting from the field with stories of their exploits and enterprises. This edition's 'From the Field' feature is 2017 Australian Universities' John Monash Scholar, Zulpha Styer. Zulpha is completing a Master of Public Policy at Columbia University.

When I wrote my 20-30 year career plan for General Sir John Monash scholarship application, it hadn't included a summer internship in Bangkok working on access to and quality of information. But the Monash scholarship continues to expand my horizons.
John Monash Scholars in the News
John Monash Scholars receive great media coverage and produce a large number of publications, work and research which the Foundation communicates to its followers via the following channels: our Website, LinkedIn, Facebook, Twitter and YouTube. We encourage you to follow us on these platforms so you can keep up with their prolific work and achievements
---
NY-based Scholars in conversation with the Honourable Joe Hockey

---
On 28 October 2019, New York-based Scholars Ben Mylius, Zoe Bush, Michael Grebla, Zulpha Styer and William Witheridge attended an entertaining fireside chat with Australian Ambassador to the United States of America Joe Hockey, hosted by Australian Consul-General Walton. The US Ambassador candidly discussed the ups and downs of his time as Treasurer of the Commonwealth of Australia and a Minister responsible for various portfolios, the challenges and opportunities of his current appointment and Australia's role in shifting global relations.
The event formed part of the Australian Consulate-General's Leaders in Business Speaker Series, which involves one-on-one 'fireside chats' with outstanding business and government leaders. The Foundation is grateful for the ongoing support of Consul-General Walton, who has developed a robust network of Australian leaders in New York City.
---
We are always keen to keep our readers details up to date. If you have changed any of your contact information and want to make sure that the Foundation has your correct details for all future correspondence and events please send us an email.