Summer Newsletter 2018
From the desk of CEO, Annemarie Rolls

Dear Friends,
At this busy time with the pressure to wrap up the year, it is important to pause and reflect. As I do so, I feel an overriding sense of gratitude, hope and excitement. Gratitude for the privilege of working with an extraordinary community of people - generous and committed supporters who enable us to award scholarships and administer them, the many organisations helping us keep the wheels turning with pro bono support, the General Sir John Monash Foundation Board so brilliantly led by our Chairman Jillian Segal AM and my dedicated and capable colleagues at HQ who are such a pleasure to work with. Hope, because that is what our Scholars fill us with – that all will be well, solutions will be found to the many challenges we face here and across the globe, art will be made, wise policy will be written, medical science will advance, cures will be found, innovative engineering will solve all kinds of sustainability issues and so much more. Excitement because we are part of such a positive force for the future, enabling another cohort of extraordinary Australians to fulfil their potential and there is so much to look forward to.
It has been a special year with a focus on the 100th Anniversary of the Battles of Hamel and Amiens and the end of WWI, a time to honour and remember in so many ways General Sir John Monash, our New York Global Symposium and the gathering of so many scholars from around the world, and another successful round of selection with 17 brilliant young women and men being awarded John Monash Scholarships. Their profiles will follow.
I hope you enjoy our final newsletter for the year. It has certainly not been difficult to populate our news with so many scholars across the world and here at home busily achieving great things. Happily I can invite you to have a peek at our website which has just been revamped, where you can find our current Annual Report and enjoy finding scholars by name, field or other identifiers with our much-improved search function.
On behalf of all of us at the Foundation I wish you a happy and rejuvenating holiday season and the very best wishes for the new year.
Warm regards,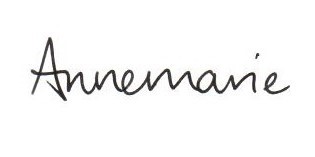 Announcement of 2019 John Monash Scholars

Picture: 2019 John Monash Scholars and Ms Jillian Segal AM
(Not pictured: Captain William Leben, Jessie Smith and Kay Song)
The 2019 John Monash Scholars were Announced on 13th December at the Sydney Opera House. The Foundation formally welcomed the new Scholars to the Foundation at the celebratory event with over 120 special guests including family, volunteers, supporters and a range of industry leaders and professionals.

Each Scholar was presented with a gift by the Guest of Honour His Excellency General The Honourable David Hurley AC DSC (Ret'd), Governor of New South Wales.
These 17 individuals from all over Australia cover a range of disciplines and seek to shape Australia's future in many ways. We look forward to sharing the journey ahead for each Scholar, as they embark on exciting chapters of research and discovery, developing their expertise and leadership capabilities.
The brief biographies of the 2019 John Monash Scholars is below and can also be read online here.
---
Diary Dates
February 25th 2019 Scholar Presentation Ceremony, Melbourne Shrine of Remembrance
2019 Symposium, Melbourne
Office Closure: Please note that the Foundation office will be closed from 21st December 2018 to 6th January 2019.
---
The 2019 John Monash Scholars
17 Scholars have been announced this year for the 2019 John Monash Scholarships. Interviewed from all over Australia and parts of the world, these unique individuals will be taking the next steps in their studies as proud John Monash Scholars.
---
Captain William Leben

ANZAC Centenary John Monash Scholar
MPHIL IN DEVELOPMENT STUDIES
UNIVERSITY OF OXFORD
Captain William Leben is an Armoured Corps officer in the Australian Regular Army. He has a Bachelor of Arts (Honours) in International and Political Studies from the University of New South Wales, Canberra. He recently returned from operations as a Training Team Leader in Iraq. With his John Monash Scholarship, William will undertake an MPhil in Development Studies at the University of Oxford. William's particular interest is in processes of change and the causes of conflict in Australia's near region. On completion of his studies he intends to continue service with the Army making contributions to Defence and foreign policy.
Dustin Barter

Australian Universities' John Monash Scholar
PHD IN DEVELOPMENT STUDIES
CAMBRIDGE UNIVERSITY
Dustin completed a Bachelor of Arts (Honours) from Swinburne University of Technology and an MPhil in Development Studies from the University of Cambridge. He worked on refugee issues in Australia before spending the past nine years supporting social change movements in Asia and East Africa and is currently based in Somalia. Dustin is motivated by many inspiring people defying adverse situations and to this end will pursue a PhD in Development Studies at the University of Cambridge. He hopes his research and advocacy will improve the effectiveness of Australia's aid in supporting civil society in fragile countries, which is critical to advancing peace and justice.
---
Minh-Quan Nguyen

Australian Universities' John Monash Scholar
BACHELOR OF CIVIL LAW
UNIVERSITY OF OXFORD
Minh-Quan has a Bachelor of Arts, Diploma in Languages and Juris Doctor from the University of Melbourne, where he was awarded the Bachelor of Arts Medal and the Supreme Court Prize. He was an associate to Chief Justice French and Justice Gordon of the High Court of Australia and now works for the Solicitor-General for Victoria. Minh-Quan will use his John Monash Scholarship to undertake a Bachelor of Civil Law at the University of Oxford. His study will concentrate on comparative public law and public law theory with a focus on addressing emerging challenges to the legal accountability of governments and public institutions.
Maris Tebecis

Australian Universities' John Monash Scholar
MASTER OF SCIENCE IN POLITICS AND COMMUNICATION
LONDON SCHOOL OF ECONOMICS
Maris is an Australian diplomat with a Bachelor of Science and a Bachelor of Commerce from the Australian National University. He also spent time undertaking research and study at the University of Cambridge, the University of California Berkeley and the University of Tokyo. Maris serves at the Australian Embassy in Belgrade, covering political affairs for four countries in Southeast Europe. His study in London will focus on the communication of the research that informs policy, with the aim to help Australian politics and diplomacy adapt to the fast-changing world. Maris was previously Young Canberran Environmentalist of the Year and co-founded a social enterprise, Take Flight Education, that engages children in science using dance.
---
Kay Song

BHP John Monash Scholar
DPHIL IN ENGINEERING SCIENCE
UNIVERSITY OF OXFORD
Kay has a Bachelor of Philosophy (Science) with Honours in physics from the Australian National University. She is passionate about clean energy and believes that nuclear fusion is the clean, safe and reliable energy solution the world needs. With her John Monash Scholarship Kay will complete her DPhil in Engineering Science at the University of Oxford, researching the effects of irradiation damage to steels for use as structural materials in the next generation of nuclear fusion reactors. Kay's vision is to expand the scope of Australian fusion research and its impact on the global community.
---
Dr Brendan Jones

Chairman's Circle John Monash Scholar
PHD IN REGENERATIVE MEDICINE
UNIVERSITY COLLEGE LONDON
Brendan graduated from the University of Melbourne as Valedictorian of the MBBS/BMedSc Class of 2010. He is a Royal Australasian College of Surgeons advanced trainee in Paediatric Surgery with a focus on major congenital abnormalities. Many of these anomalies lead to life-shortening organ failure. Brendan will undertake Doctoral studies in intestinal organ engineering at University College London, Great Ormond Street Institute of Child Health. The aim of his research is to develop techniques to produce organs on demand from the patient's own stem cells, providing the child with a durable and functionally-matched replacement organ. Brendan plans to return to Australia with the skills to translate these cutting-edge therapies from the laboratory bench to the treatment of Australian children.
---
Dr William Mitchell

Chairman's Circle John Monash Scholar
MASTER OF PUBLIC HEALTH
HARVARD UNIVERSITY
William completed his Bachelor of Medicine and Bachelor of Surgery from the University of Adelaide. He is currently completing a Master of Clinical Education through the University of Melbourne. With his John Monash Scholarship, William will complete a Master of Public Health at Harvard, specialising in Clinical Effectiveness. Following this, he plans to complete intensive care training. William intends to return to work as an intensivist in central Australia, with particular interest in retrieval and post-admission care of critically ill patients in remote Australia and working towards creating a robust Indigenous medical workforce and teaching.
---
Alexander Makarowsky

Commonwealth Bank of Australia John Monash Scholar
MPHIL IN ENERGY TECHNOLOGIES
UNIVERSITY OF CAMBRIDGE
Alexander has a Bachelor of Telecommunications Engineering (Honours) from the University of Adelaide, where he studied as a Charles Hawker Memorial Scholar. With his John Monash Scholarship, he will undertake an MPhil in Energy Technologies at the University of Cambridge and plans to return to the Australian energy sector. Volunteering in Timor-Leste instilled Alexander with a strong desire to support the sustainable development of Australia's neighbours and to lead the world in addressing shared challenges, such as climate change. Alexander aims to help create the next generation of reliable, inexpensive and low-emissions energy systems and to further the use of scientific modelling in public policy.
---
Ashlee Uren

Commonwealth Bank of Australia John Monash Scholar
MASTER OF LAWS
NEW YORK UNIVERSITY
Ashlee has a Bachelor of Arts and Bachelor of Laws from the University of Western Australia, where she received the Ciara Glennon Memorial Scholarship and the Geoff Ajduk Memorial Prize. She is completing a Master of Laws and Development from the University of Melbourne. Ashlee is a Senior Legal Officer in the federal government working in public international law. She has been legal advisor on Australian delegations for international meetings on trade and environment and participated in discussions on investment law reform in the United Nations Commission on International Trade Law. Ashlee has worked with Global Citizen and the World Health Organization. Ashlee's postgraduate study will focus on the design of legal solutions to address concerns with international investment law and ensure new frameworks benefit public interest.
Dr Georgia Walker

Helen and Michael Gannon John Monash Scholar
MASTER OF TROPICAL MEDICINE AND INTERNATIONAL HEALTH
LONDON SCHOOL OF HYGIENE AND TROPICAL MEDICINE
Georgia holds an MBBS and Bachelor of Arts from the University of Western Australia, where she graduated as Dux of the College of Medicine. She also has a Diploma of Child Health from the University of Sydney. She works at the Royal Children's Hospital in Melbourne. With her John Monash Scholarship, Georgia will build skills in research methodology, public health and policy, and clinical management of childhood infections. She will then go on to work as a Research Clinician in The Gambia, West Africa, to identify strategies for preventing neonatal mortality in under-resourced settings. On completion of her training Georgia intends to practice as a paediatrician in the Northern Territory and be a public health advocate at the core of changing the underlying social determinants of poor Indigenous child health.
---
Hugh Utting

Ian Potter Foundation John Monash Scholar
MASTER OF SCIENCE IN URBAN PLANNING STUDIES
LONDON SCHOOL OF ECONOMICS
Hugh is an urban planner at GHD, a leading international engineering company, and guest lecturer at RMIT and the University of Melbourne. Hugh has worked on a variety of projects, including the Level Crossing Removal Authority, North East Link, Western Distributor Authority and the Office of the Victorian Government Architect. Hugh is the outgoing State Convenor of the Victorian Young Planners committee for the Planning Institute of Australia. He holds a Master of Urban Planning (Honours) and Bachelor of Environments from the University of Melbourne. With his John Monash Scholarship Hugh will undertake a Master of Science in Urban Planning and plans to lead the development of smart and inclusive cities through public policy and sustainable infrastructure.
---
Freya Jansens

Roden Cutler NSW John Monash Scholar
MASTER OF BUSINESS ADMINISTRATION
UNIVERSITY OF OXFORD
Freya has a Bachelor of Arts (Honours) from the University of Sydney. As the Creative Technology Awardee in the University of Arts London business accelerator program, she is currently building a social enterprise that uses technology to connect garment workers to non-exploitative employment opportunities. Freya intends to study an MBA at New York University in order to develop and implement an alternative supply chain for the Australian Fashion Industry and transform Australia's Fashion Industry into a global best practice model for ethical fashion with women's empowerment at its core.
---
Sarah Schwartz

Roden Cutler NSW John Monash Scholar
MASTER OF LAWS
HARVARD UNIVERSITY
Sarah is a social justice lawyer who represents disadvantaged and marginalised clients at Legal Aid NSW. She is the NSW Co-Convenor of Australian Lawyers for Human Rights and worked as Research Director to the Chief Justice of NSW. Sarah holds a Bachelor of Arts and a Bachelor of Laws (Honours) from the University of Sydney. With her John Monash Scholarship, Sarah will complete a Master of Laws, where she will engage in comparative study on the use of public and anti-discrimination law to address housing inequality. She intends to pursue a career leading legal advocacy and law reform to address social inequality in Australia.
---
Melissa Ann-Gillies

Roth/Segal John Monash Harvard Scholar
MASTER OF PUBLIC POLICY
HARVARD UNIVERSITY
Melissa-Ann has a Bachelor of Laws and Bachelor of Arts (International Relations) from the University of New South Wales. She is a Management Consultant at McKinsey & Company, where her work has focused on strategy and regulatory reform in the public sector – both in Australia and the United Kingdom. Her ambition is to meaningfully reform social policy in Australia. In particular, she is interested in designing and implementing policy interventions to reduce the incidence and impact of long-term welfare dependency. Melissa-Ann plans to study for a Master of Public Policy at the Harvard Kennedy School, focusing on political and economic development.
---
Jessie Smith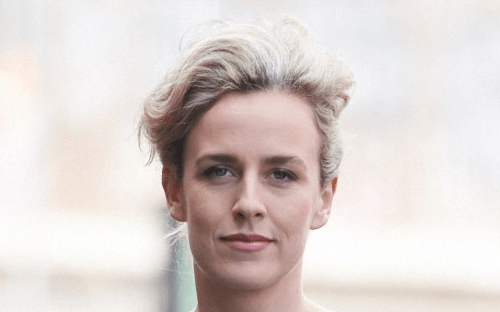 Susan and Isaac Wakil John Monash Scholar
PHD IN LAW
UNIVERSITY OF CAMBRIDGE
Jessie is a solicitor who held joint conduct of the largest terrorism and national security law practice in Australia. She completed her BA (Honours) and an LLB (Honours) at the University of Melbourne. Jessie has worked closely with terrorist offenders to develop a blueprint for the nation's first forensic de-radicalisation program to assist a court pre-sentence. With her John Monash Scholarship, Jessie will complete a PhD at Cambridge, exploring how courts might encourage and evaluate the renunciation of violence with significant implications for Australia's domestic security.
---
Michaela Taylor-Williams

Woodside John Monash Scholar
DPHIL IN BIOMEDICAL ENGINEERING
UNIVERSITY OF OXFORD
Michaela has a Bachelor of Science (Honours) in Electrical Engineering and Economics from the University of Western Australia (UWA) and currently works as a Graduate Engineer. Her research accomplishments while working at UWA's Optical and Biomedical Engineering Laboratory include a provisional patent on fibre probes to diagnose cancer and presentations related to the use of these probes. With her John Monash Scholarship, Michaela will pursue a DPhil in Biomedical Engineering at the University of Oxford. Her study will focus on innovative medical imaging and engineering technologies that can be used to enhance our understanding and treatment of cancer, cardiovascular and neurological diseases.
---
Zoe Bush

Zelman Cowen John Monash Scholar
MASTER OF LAWS
HARVARD UNIVERSITY
Zoe has a Bachelor of Laws (Honours) from the University of Western Australia (UWA). She is a solicitor at the State Solicitor's Office of Western Australia, tutor and guest lecturer at UWA Law School. In 2016, she was Associate to the Hon. Justice Barker at the Federal Court of Australia. Zoe's criminal justice reforms in relation to Indigenous people with FASD have been adopted by a Senate Standing Committee, published in peer reviewed journals, presented at international conferences and taught at UWA Law School. At 14 years of age, Zoe established Bridges Eating Disorders Association. At Harvard University she intends to study criminal justice responses to neurodevelopmental disorders, particularly in the context of Indigenous populations.
---
John Monash Scholars in the News
John Monash Scholars receive great media coverage and produce a large number of publications, work and research which the Foundation communicates to its followers via the following channels: our Website, LinkedIn, Facebook, Twitter and YouTube. We encourage you to follow us on these platforms so you can keep up with their prolific work and achievements.

In case you have missed it, here are just a few highlights from the last quarter.
---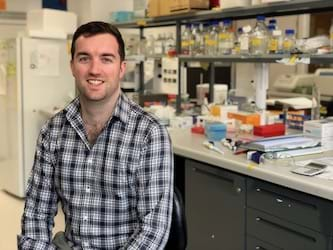 Davis McCarthy
St Vincent's Institute Head of Bioinformatics and Cellular Genomics Laboratory
2011 John Monash Scholar has been appointed as the new Head of Bioinformatics and Cellular Genomics Laboratory at St Vincent's Institute (SVI). Davis is an NHMRC Early Career Fellow and will work with Melbourne University's School of Mathematics and Statistics along with its new research unit Melbourne Integrative Genomics (MIG).
Davis completed a DPhil at the University of Oxford specialising in genomics, statistics and bioinformatics. He undertook extensive postdoctoral work with leaders in statistical genomics at the European Bioinformatics Institute in Cambridge.
We'd like to congratulate Davis on this fantastic appointment at SVI and the recognition of his expertise and research!
Read more about his appointment at SVI here.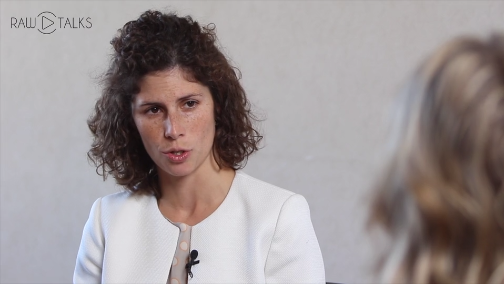 Alexandra Readhead
RAW Talks and 2018 Advance Mining & Resources Award
2014 BHP John Monash Scholar Alexandra Readhead has been busy as one of the leading authorities on taxation for multinational extractive companies in developing countries. Working with many countries in Africa, she assisted African tax authorities in applying transfer pricing rules. The benefits included revenue for public services and funding in developing countries.
Her efforts have won her the 2018 Advance Mining & Resourced Award and also a series of videos by RAW Talks explaining her role and tax incentives in the mining sector.

Reuben Finighan
Replacing Corporate Income Tax with Cash Flow Tax
2016 Commonwealth Bank of Australia John Monash Scholar Reuben Finighan has been working with Ross Garnaut (University of Melbourne), Craig Emerson (Victoria University and ANU) and Stephen Anthony (Industry Super Australia) in preparing a proposal titled 'Replacing Corporate Income Tax with a Cash Flow Tax'.
This proposal was prepared for the Melbourne Economic Forum and was part of a larger discussion on how multinational corporations minimise their tax responsibilities by shifting profits to tax havens.
In a recent article for The Conversation, the proposal is explained in summary that replacing the corporate income tax with a new "cashflow tax" will mitigate these ongoing problems and encourage more private capital investment.
Picture: Nathan Barker (Commonwealth Bank of Australia) and Reuben Finighan at the Announcement of 2016 John Monash Scholars

Ryan Carters
Studies at Harvard
Our 2018 Roth/Segal John Monash Harvard Scholar Ryan Carters was recently profiled by The Canberra Times in a story following his next steps at Harvard University.
"After I finished up with cricket and had a chance to think about the next step I had some good family time to reflect then the priority was to continue growing Batting for Change," Carters said to The Canberra Times.
Since his retirement from professional cricket, Ryan decided to study a Master of Public Policy at Harvard University. His aim is to contribute to improved opportunities for women and for Australians from low socioeconomic backgrounds, including in education, employment, and leadership. Batting for Change, Ryan's charity created in support of that ambition, recently raised $107,000 to support education of women in Sri Lanka and India.
"We're here as a family, it's pretty extraordinary to have moved here to start this degree and I couldn't be more excited about what's ahead." Ryan said about moving to the United States.
More On Our John Monash Scholars...
Arjuna Dibley (2016) writes about populist national leaders and the changing political landscape for climate change in his article for The Conversation here.
Dr Timothy O'Shea (2009) published an article in the Nature International Journal of Science 'Required growth facilitators propel axon regeneration across complete spinal cord injury'. More information and an abstract can be read here.
Kate Griffiths (2012) writes about the political transparency and accountability for states and territories in Australia. The article for The Conversation can be read here.
Harriet Mercer (2016) writes in History Workshop the 'Archives of the Anthropocene' about natural science's impact on history. Read here.
Lauren Ward (2015) won the Connected Nation Pioneers Award 'Making Digital Work for People' category by the Engineering and Physical Sciences Research Council.
Fergus Green (2012) has kept up with his prolific work on fossil fuels and climate change research. He has released a report for The Australia Institute about Fossil Free Zones (read here), published in Inside Story with an essay with Richard Denniss (read here), and written in The Conversation about what we can learn from anti-fossil fuel campaigns (read here).
Dr Sarah Milne (2005) has written an article for Geoforum about 'Value and bureaucratic violence in the green economy'. An abstract and more information can be found here.
Dr Gemma Sharp (2007) has beeen awarded the Australian Institute of Policy and Science 2018 Tall Poppies in Victoria! Read about her win and other winners here.
Please remember to let us know what you are doing and publishing around the world.
---
We are always keen to keep our readers details up to date. If you have changed any of your contact information and want to make sure that the Foundation has your correct details for all future correspondence and events please send us an email.