Winter Newsletter 2017
From the desk of CEO, Annemarie Rolls

Dear Friends,
Welcome to our Winter Newsletter.
The first half of the year has been a busy new chapter for the Foundation. We awarded 20 scholarships, I was appointed as CEO in February, Dr Deborah Rechter joined us as Scholarships and Projects Manager in May, and our Universities Consortium has grown to 18, with ANU coming on board as our newest member.
We are concentrating on developing our Alumni Community Strategy and continued planning for growth and consolidation of our fundraising. Our extraordinary scholars continue to inspire us and we are looking forward to uncovering new talent with the applications for 2018 underway.
Please enjoy the following news from around the world as John Monash Scholars continue to achieve great things in many fields of endeavour. As always, we are so proud of our scholars and I feel privileged to lead the team that supports them.
We have started a regular column - 'From the field …' through which you will hear first hand stories of scholars such as our inaugural piece from Anna Rakoczy which I am sure you will enjoy.
We welcome any story ideas and feedback about the newsletter and look forward to staying in touch.
Warm regards,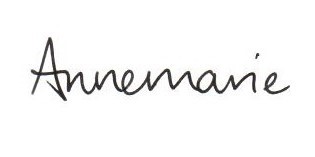 Presenting the 2017 John Monash Scholars
The 2017 Presentation Ceremony at the Shrine of Remembrance was a milestone event with the largest number of scholarships in any one year being awarded to 20 Scholars. We are proud of this extraordinary cohort who are a fine example of the diversity of our scholars: 6 medical doctors, three of them paediatricians, 5 engineers working with energy technologies, 5 scientists, a cosmologist, marine biologist, botanist, physicist, artist, archaeologist and early childhood educator. They represent all six States and the ACT, have studied at 13 different Australian Universities and plan to study at 7 universities overseas.

The Governor General, His Excellency, the Honourable Sir Peter Cosgrove AK MC (Retd), Patron-in-Chief of the Foundation was the guest of honour and presented the scholarships.
Tea with the Governor
We had a gracious morning with Governor of Victoria, Linda Dessau AM recently and a tour of Government House by her husband, Mr Anthony Howard. Present were many friends of the Foundation, Board members and Scholars. Of note were 2017 scholars, Dr Garang Dut and Miranda Gronow, an archaeologist who had the previous day been in her work clothes excavating an historical cesspit underneath the city streets. She was intrigued by Mr Howard's tales of treasure stored beneath the Government House Ballroom. Miranda and Garang are getting ready to leave for their studies at Oxford and Harvard. We wish them well.



—Pictured (from left to right) Her Excellency the Honourable Linda Dessau AC, 2017 Scholar Miranda Gronow, 2012 Scholar Iwan Walters, and 2017 Scholar Dr Garang Dut.
Inaugural Policy Forum
Challenging Ideas: Resource Development and Society
The John Monash Foundation in partnership with American Australian Association recently held a Policy Forum simultaneously in Perth and New York to explore issues around Resource Management and Society. This event was the first of what we plan will be many alumni events as part of a new Alumni Strategy. We learned a great deal in the process which will be useful to guide future ventures.
The Forum was streamed live on JMF social media and is now available on our YouTube Channel. John Monash Scholars Dr Tom Hanna, Dr Jacqui Baker, Alexa Morcombe, and Huw Pohlner participated in discussion which was interesting and lively. Useful contributions were made from AAA Scholars in New York. The Forum was moderated by Dr Gordon Flake from the US Asia Centre in Perth and John Berry, former Ambassador and President of the AAA in New York. Thank you to all involved. Stay tuned for forthcoming events.
Diary Dates
Applications for 2018 John Monash Scholarships are now open and close 1 August 2017. Please see website for selection panel dates in your state.
29 June 2017 Sydney Scholars' meet up with CEO Annemarie Rolls
28 August 2017 John Monash Foundation Oration, hosted by Commonwealth Bank of Australia
30 November 2017 Announcement Ceremony, Sydney Opera House
April 2018 New York Scholar's Symposium
From the field: Anna Rakoczy (John Monash Scholar 2011)
This new section of our Newsletter features Alumni reporting in from the field with stories of their exploits and enterprises after study and scholarships have finished. Anna Rakoczy is the co-founder of Homemade Cooking, which educates and empowers people to better health and nutrition. Here she tells the story of her transition from award winning Lawyer to social impact entrepreneur.
---

My Monash Scholarship is the Number 1 biggest thing that allowed me to make this transition - and I will be grateful for the rest of my life for the opportunity it provided! When I moved to the States to study a Masters in Law at UC Berkeley, I didn't know exactly what I wanted to do, but I knew I wanted to do something with a social impact and find my true passion.
I took a course in Social Entrepreneurship and learnt about business for social good and I was hooked! When I had an opportunity to study a Masters at Stanford the following year in 2013, I took as many courses as I could in the business school, and met my Co-Founder, a Stanford MD / MBA, and together we started working on an easy, joyful & sustainable way to empower people to eat better to achieve their ideal weight & health - and so Homemade Cooking was born! The following year we were accepted into Stanford's most competitive & rigorous start-up incubator, Start X (we were the only all-female team in our group), and subsequently raised a round of funding from Sillicon Valley Investors.
Nearly 5 years later, Homemade Cooking is a fully online program that empowers our members to take back control of their health - and their weight - with a new way of cooking & eating that's easy, fast & fun. So far, we have empowered our Members to cook over 60,000 meals, to lose tens of thousands of pounds, and have reversed high blood sugars, blood pressure & cholesterol.
Without the Monash Scholarship, I could never have gotten here - I could never have taken that first step, to branch out of my career in law, come study in the United States, and discover this path that changed my life forever. Furthermore, support from the Monash Scholars Community is amazing - everyone from the people on the selection committees, to the board of directors, to the team running the show, and of course the scholars themselves truly embody a spirit of innovation, inclusivity and passion.
Right now Homemade Cooking serves members across the United States, and since we are fully online, we can serve anybody around the world - and that is so exciting. I can't wait to bring the model to Australia, because Australia is close behind the United States in suffering from lifestyle diseases like diabetes, high blood pressure & cholesterol. And Homemade Cooking is a simple proven solution - we have worked with Stanford Hospitals and 7 medical clinics have referred patients to us.
Find out more about Anna and Homemade Cooking here.
John Monash Scholars in the News
John Monash Scholars receive great media coverage and produce a large number of publications, work and research which the Foundation communicates to its followers via the following channels: our Website, LinkedIn, Facebook, Twitter and YouTube. We encourage you to follow us on these platforms so you can keep up with their prolific work and achievements.

In case you have missed it, here are some highlights. Click on the links or images to read full articles or watch content.
---

Professor Mark Dawson
Medical breakthrough
Professor Mark Dawson and Associate Professor Sarah-Jane Dawson have developed a simple blood test that could eliminate the need for invasive and costly bone marrow and lymph node biopsies for people with blood cancers. You can read more about their collaboration and implications of their incredible work here.
In May Professor Dawson was also named as one of 41 Howard Hughes Medical Institute (HHMI) International Research Scholars. The scholarship recognises Prof Dawson as a leading early-career scientist working outside of the G7 group of countries.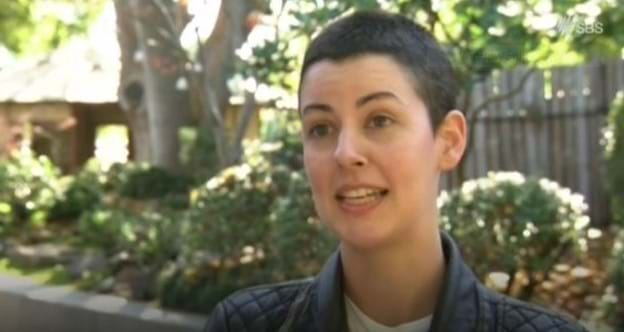 Shevaun Wright
On exhibition
Campbelltown Arts Centre presents 'looking at me through you,' a socially-charged exhibition featuring twelve Australian artists, including John Monash Scholar Shevaun Wright. The exhibition explores the cultural identity in the rapidly changing social landscape of Campbelltown and Western Sydney and runs from 27 May – 23 July 2017.
You can watch interviews with Shevaun and other artists featured in the exhibition here.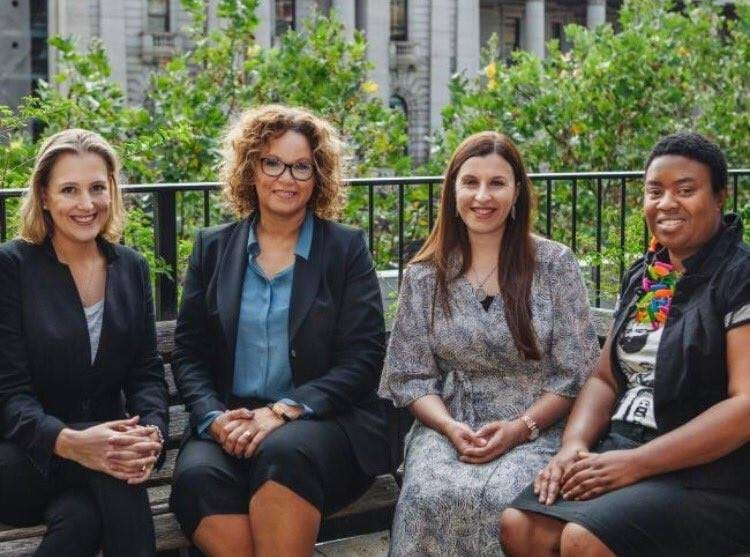 Madeline Gleeson
Literary prize winner
Congratulations to John Monash Scholar Madeline Gleeson on receiving the 2017 Victorian Premier's Literary Awards Prize for Non-fiction for her book Offshore: Behind the wire on Manus and Nauru - an amazing achievement.
—Pictured here with fellow Victorian Premier's Literary Awards winners (from left to right) Madeline Gleeson, Leah Purcell, Randa Abdel-Fattah, and Maxine Beneba Clarke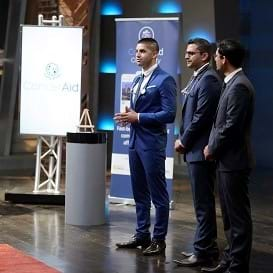 Dr Martin Seneviratne
CancerAid App coup
Dr Martin Seneviratne along with Dr Nikhil Pooviar, Dr Raghav Murali-Ganesh had a starring role in the series three premiere of Shark Tank Australia.
The trio were pitching for investment in their CancerAid App which provides cancer patients and their caregivers with peer reviewed information specific to their illness and treatment plan, a digital journal to keep track of symptoms and progress, a database for their medical records and access to a global community of people fighting the disease.
(Spoiler! – they secured $500,000 investment from "shark" and Los Angeles based investor Andrew Banks.)
Read more about their incredible work here, or watch the full episode!
—Pictured (from left to right) CancerAid co-founders Dr Nikhil Pooviah, Dr Raghav Murali-Ganesh, and CTO Dr Martin Seneviratne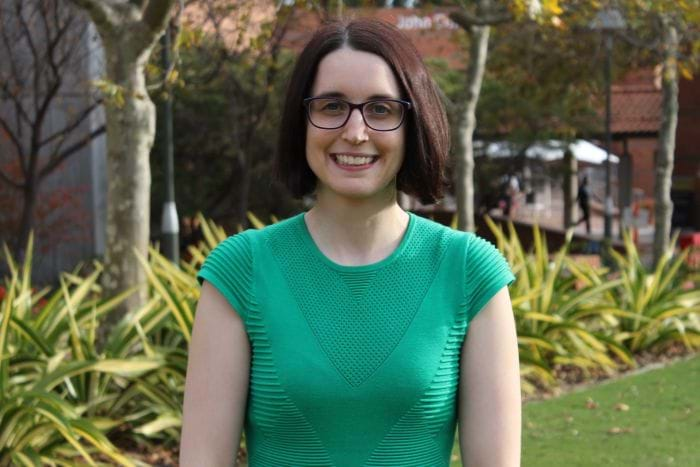 Dr Gemma Sharp
Top 5 Under 40
Dr Gemma Sharp is one of ABC Radio National's Top 5 Under 40. As one of five of the most impressive and dynamic minds in the country, Gemma will work with ABC journalists and broadcasters to spread the word about science.
You can listen to Fran Kelly's interview with two of the Top 5, Dr Tom Raimondo and Dr Ursula Sansom-Daly, here.

Dr Sam Wills
Surfing study
John Monash Scholar, academic, economist and surf enthusiast Dr Sam Wills recently released a fascinating study which attempts to quantify the impact of high quality surf breaks on surrounding local economies.
"I had the idea for the paper straight after I submitted my PhD thesis," Dr Wills said. "It was November and I needed to get out of Oxford, so I looked for somewhere warm and sunny with good waves. I settled on Taghazout​ in Morocco, thinking it would be quiet. Flying in at sunset over the desert I noticed that everything was dark, except for one little spot that was lit up like Pitt Street: Taghazout. Once I arrived I realised that this previously sleepy little fishing village had been overrun by surfers, and so I wanted to figure out whether it was systematically happening around the world."
Read more about it here.
Hugh Evans'
Famous friends
Rihanna, Julia Gillard and John Monash Scholar and Global Citizen CEO Hugh Evans visited Malawi's schools in January as part of Global Partnership for Education's campaign to raise $3.1 billion to bring quality education to over 870 million children in 89 countries between 2018 and 2020.
Watch the video released this month promoting the campaign and find out more here.

Sarah Lux-Lee
Mindr founder
In April Saraj Lux-Lee's new social venture Mindr was awarded 3rd place in the Columbia Venture Competition, winning $10,000 toward its continued development. Dubbed "the TED Talks of the parenting world" by Time Out, Mindr runs talks, workshops, lectures and events led by global experts where crying babies are welcome.
—Pictured (from left to right) baby Ella, Sarah Lux-Lee, and UN Women's Michelle King at Mindr's International Women's Day Advocacy Workshop 8 March 2017.
John Monash Scholars moving on...
2017 Scholars begin to take up their studies in Northern Universities. Shevaun Wright has commenced study for a Master of Fine art at UCLA and will take up a prestigious residency in Banff this August. Martin Seneviratne is settled at Stanford to do an MSc in Bioinformatics and health systems. Maja Arsic is on her way to Copenhagen to do a Ph.D in Plant Science. Hannah Barber is going to Harvard to do a M. Ed in Child Development. Brett Parkinson will take up his scholarship at LSE this coming year. Also commencing this year is Reuben Finighan (2016) who will take up his place at London School of Economics to study for a Ph.D in Behavioural Economics. Before he leaves Melbourne, he is finishing a book co-authored by Ross Garnaut. This will publish work they have been doing to understand the last few centuries, and the future, of capitalism, authoritarianism and democracy.
Emma Howard got married in Canberra to partner James this last month. We wish them well. Andrew Hudson in New York had a little girl, Piper Sinclair Hudson. Emma McIntosh has taken up a research opportunity which involves establishing new tropical forest monitoring plots and new partnerships in French Polynesia. She will return to Oxford in time for the new academic year. Jodi Gardner has been appointed at Fellow of Law at St John's College, Cambridge. Sasha Zegenhagen has finished her final set of exams and is currently working on her dissertation which is due on 1st September. Kate Mitchell has passed her D.Phil viva at Oxford University and after a detour working in France will soon come to Canberra to take up a position as the Principal Research Officer to the Parliamentary Joint Committee on Human Rights. Genevieve Martin is progressing extremely well with her clinical medicine studies at Oxford, and significantly is the captain of the Women's Aussie Rules Football team there!
We love to hear your news. Please do let us know what you are doing and where you are in the world.